2017 Forecast – Cloud Ahead (Faster?)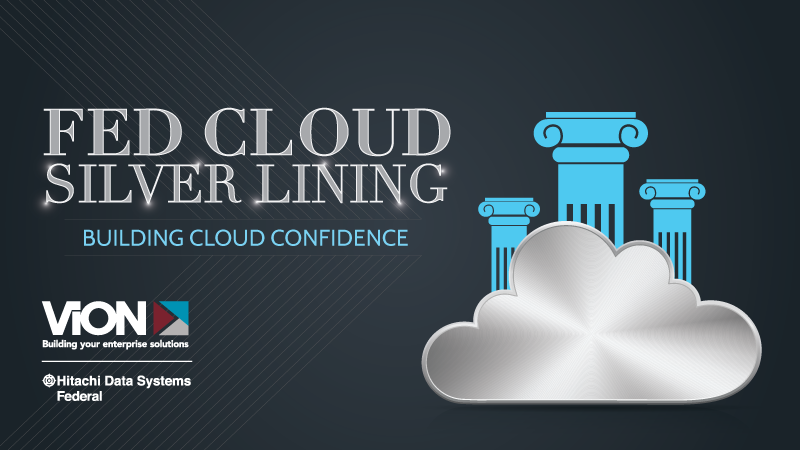 It's prediction season in Federal IT, and time to take bets if 2017 will (finally) be the year agencies find a way to speed their path to the cloud.
Signs point to yes.  GSA has signaled it's working to streamline and accelerate the FedRAMP process, although it's too early to know if the improvements will make a difference.  Cloud options are needed more than ever, with the Data Center Optimization Initiative (DCOI) requiring agencies to close 25% of their tiered data centers by end of FY18.  And, the data deluge continues from IoT, mobile, social, and more.
The question is can agencies modernize fast enough, making the data actionable and available.  We need to overcome obstacles including shadow IT, legacy applications that are far from "cloud ready," budget constraints, and more.  So where from here?
More and more, cloud will be viewed as an investment strategy, with cloud selections based on questions including where the data must live, who needs access to the data, and the application's current state.   Agencies will assess cloud options and create XaaS delivery models that are highly efficient, scalable, give mission owners a choice, and are more secure than legacy infrastructure.  A few thoughts:
#1   Focusing on the First Step:  Cloud Ready or Not?
Feds will focus on application rationalization, determining if agency applications are ready – and able – to operate successfully in a cloud environment.  This is a particular challenge for legacy applications, which can be bogged down by dependencies, connections to other applications, and data sprawl.  The state of cloud-readiness will drive the cloud investment strategy and taking this first step will simplify and speed cloud migrations.
#2   Hybrid Will Be Hot
When looking at application transformation and cloud migration, most agree that a hybrid approach makes sense.  Agencies can choose the most appropriate option for each individual application.  For legacy apps that are not "cloud ready," an on-premise private cloud is likely the best route; for new applications, an off-premise solution may enable quicker deployment at reduced costs.  Agencies will have greater success building environments that connect data between clouds (public/private), building on hybrid cloud implementation success and lessons learned
#3   Everything-as-a-Service (XaaS) Will Overshadow Shadow IT
Feds will continue to turn to cloud-powered "Everything-as-a-Service" models, enabling mission owners to select and deploy vetted, secure technology options.  IT teams can deliver more quickly, and work within budget and personnel/resource constraints – paying for what they use vs. what they project.  Simplified deployment means in-demand IT resources focus on innovation vs. keeping the lights on.   And, last but not least – XaaS is more secure – enabling standardization and more frequent updates.  With cyber concerns front and center, end users and mission owners will look for these approved, secure, and rapid deployment options
ViON works with Federal customers to deploy the right cloud architecture – whether public, private cloud, or hybrid, and overcome legacy infrastructure limitations.  Through our CloudFast Service, we provide secure, on-premise private clouds – ViON owns the infrastructure, and agencies pay for what they use as they accelerate the modernization process.
And, through our Cloud Transformation Service, ViON provides a roadmap and assistance to get agencies moving, quickly, from their current state of legacy IT to a future with cloud-ready applications and infrastructure, enabling agencies to make cloud investment decisions aligned with mission goals.
Learn more about cloud opportunity for the year ahead:
Industry Perspective:  How to Embrace Cloud as a Business Model
IT-as-a-Service 101:  What You Need To Know
Infographic:  Cloud as an Investment Strategy
This blog post was originally published here.