A Break in the Clouds? Taking a Business Model Approach to Clear a Path to Federal Cloud Adoption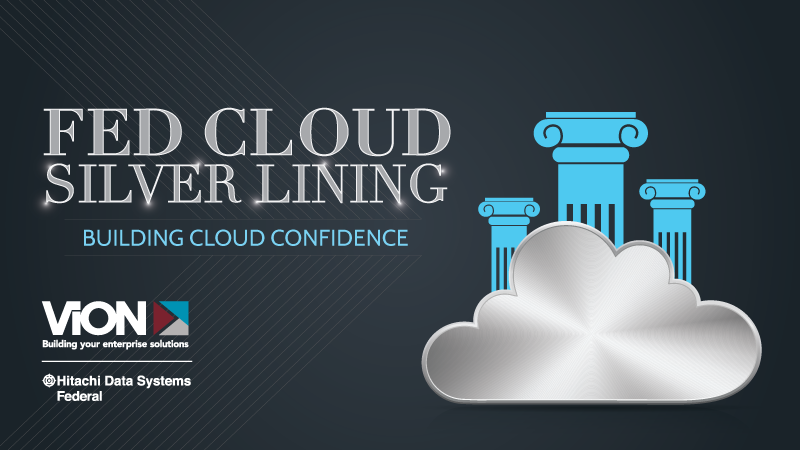 Federal IT leaders have the best possible cloud intentions – from Cloud First and Shared First to FDCCI and FedRAMP. And, there is motivation. By most accounts, 80 percent of Federal IT dollars are currently spent on life support for legacy systems – an equation that needs to change.
This month GAO and OMB provided additional motivation.
GAO reported 22 of 24 agencies show a "lack of progress" in achieving OMB's goal to close at least 40 percent of all non-core data centers by the end of 2015.
OMB released a new Data Center Optimization Initiative (DCOI) on March 3, superseding FDCCI and taking further steps in the push to transition to more efficient infrastructure, such as cloud services and inter-agency shared services.  Starting in 180 days, the memorandum advises agencies to not budget funds or resources toward a new data center or significantly expand an existing data center without approval from the OMB OFCIO.
Laying out the path forward, OMB says agencies will evaluate options for the consolidation and closure of existing data centers by (in order of priority):
Transitioning to provisioned services, including configurable and flexible technology such as Software as a Service (SaaS), Platform as a Service (PaaS), and Infrastructure as a Service (IaaS), to the furthest practicable extent, consistent with the Cloud First policy.
Migrating to inter-agency shared services or co-located data centers.
Migrating to better optimized data centers within the agency's data center inventory.
Good intentions aside, the lack of progress in getting IT workloads into the cloud raises red flags about agencies' ability to meet data center consolidation goals.
There are legitimate concerns – from cost uncertainty to CSP stability to data security/availability to migration issues.  The big question – how can agencies overcome the headwinds and accelerate the cloud transition?
At ViON, we take a straightforward "business model" approach, packaging infrastructure with a proprietary cloud financial model and 24/7/365 enterprise class support, professional services, and managed services.
We know there are existing applications that will not work well (or at all) in a commodity infrastructure public cloud.  We also recognize it will take significant time and resources to re-platform these applications.  So, we work with agencies to overcome these challenges and enable a cloud business model now, for all applications, not just the small subset that can survive on commodity cloud.
Technology is delivered via a pre-integrated, shared infrastructure pool, providing access to needed resources without over-buying – you pay for what you use.
At the core, agencies need a business model approach that reduces the risk of the cloud transition and ensures you achieve desired efficiency goals – so you can innovate.  That's the real silver lining.  You don't have to wait until the application is re-architected.  You can limit risk and position your agency for success in the cloud today.
Learn more – read our new white paper, "The Business of Cloud."
This blog post was originally published here.