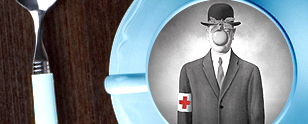 If an apple a day keeps the doctor away – seems a storage array will pick you right up. That, according to the new Big Data Cure study just prescribed by MeriTalk. The report's based on a survey of Fed execs working in agencies with healthcare missions.
So, let's take a look at the chart. Sixty two percent say big data will improve patient care in the Department of Veterans Affairs and Military Health Systems. Sixty percent say big data will enhance their ability to deliver preventative care.
Out of the Lab
But, this is more than an academic exercise. One in three Feds say their agency has successfully launched at least one big data initiative. More vital stats – 35 percent use big data to improve patient care, 31 percent are pulling on big data to cut the cost of care, and 22 percent are successfully using big data to improve early detection.
Therapy Still Required
While Feds are upbeat about the big data prognosis, there's clearly room for improvement. Only 34 percent have invested in IT systems to optimize data processing, just 29 have trained their IT teams to manage and analyze big data – and less than a third have educated their senior management on big data issues.
M2M
If big data's big, it promises to be bigger with a little help from a new three letter acronym – M2M or machine to machine. While just 15 percent have implemented M2M, 53 percent plan to do so in the next two years.
With healthcare costs eating an ever greater percentage of the defense budget, big data may prove to be a critical new weapon in our arsenal. Read the study – it's a lot shorter than Gray's Anatomy.