A Golden Age of Government Innovation, Courtesy of The Cloud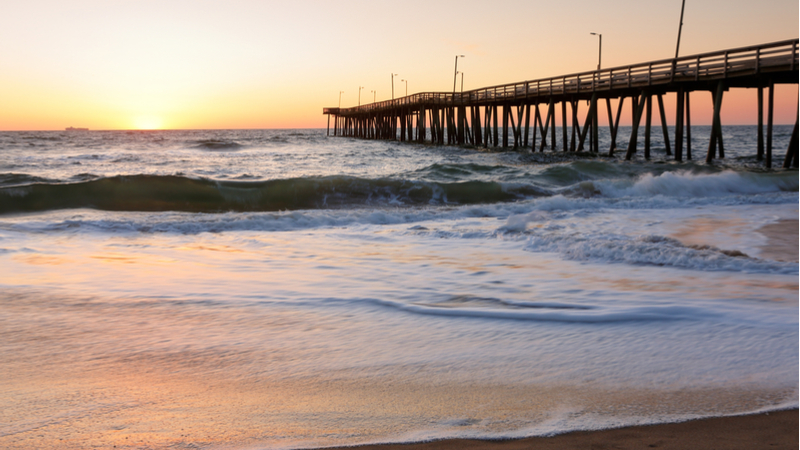 Federal agencies are not often known as cradles of innovation, but the adoption of the cloud has helped usher in a new era of government–one that improves transparency, cost efficiency and public engagement.
Technology changes constantly, but many bureaucracies do not. In some cases, government organizations that have adopted the cloud still mainly use it as a glorified filing cabinet. Others, however, are finding new and innovative uses for the virtual infrastructure that have made meaningful changes in people's lives.
Case in point: In the Virginia Beach metropolitan area, the average elevation hovers around 12 feet above sea level. The region, home to the world's largest naval base, Naval Station Norfolk, is expected to see sea levels rise another foot by 2050, according to one report, and the estimated cost of flooding has already surpassed $4 billion. Given that the sea level has risen an astonishing 14 inches since 1950, it follows that flooding is a consistent problem.
These days, it doesn't take much rain to cause nuisance flooding. While researchers and engineers are exploring long-term solutions, the City of Virginia Beach helped roll out StormSense, a cloud-based platform that uses a network of sensors to help forecast floods up to 36 hours in advance of major weather events.
It was not a minor undertaking. The public initiative, dubbed "Catch the King", was meant to encourage "citizen scientists" to use their GPS-enabled devices to help map the King Tide's maximum inundation extents. The data allows researchers to create more accurate forecast models for future floods; determine new emergency routes; reduce property damage and identify future flooding mitigation projects.
Volunteers–all 500 of them–were directed to different flooding zones along the coast during the King Tide on Nov. 5, 2017. (A "King Tide" is a particularly high tide that tends to occur twice a year, based on the gravitational pull between the sun and moon.) As the King Tide came in, volunteers walked along designated points in 12 Virginia cities, saving data in a mobile phone app every few steps. Ultimately, there were more than 53,000 time-stamped GPS flooding extent measurements taken and 1,126 geotagged photographs of the King Tide flooding.
Not only was the initiative a scientific success, it was incredibly cost effective. Without the help of the hundreds of volunteers, it might have been cost prohibitive to tackle.
"It's really, really amazing to see all these people out there mapping all over the region," Skip Stiles, executive director of Wetlands Watch, a Norfolk, Virginia-based told The Virginian-Pilot. "It would take numerous tide gauges costing thousands of dollars each to gather the data collected for free by so many volunteers."
The initiative, which was backed by seven cities, a county, and a handful of academic partners, began when Virginia Beach's Public Works department decided to fund a USGS installation of 10 new water-level sensors and weather stations to measure water level, air pressure, wind speed and rainfall. Later, as part of the StormSense initiative, an additional 24 water-level sensors were installed, bringing the total to 40, up from the original 6 sensors that were in place in 2016.
The benefits of the data collection have not been entirely realized yet, but the region is already better prepared for future floods because StormSense operates on a cloud platform, which allows emergency responders to access flooding data from any mobile device. The City of Virginia Beach has also been working to develop an Amazon Alexa-based Application Programming Interface (API) so residents can ask an Amazon Alexa-enabled device for timely and accurate flooding forecasts or emergency routes.
Not long ago, the notion that the government could use the internet to communicate directly with citizens, in real-time, with pertinent, useful or critical information, might have seemed like a pipe dream. These days, thanks to innovative new initiatives, it's a reality.