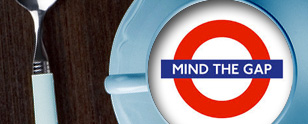 Halloween is safely in the rear view mirror – but Uncle Sam's still wracked by IT nightmares. App glutony's front and center as we head to Thanksgiving – and a new MeriTalk study, the App Gap, showcases agencies' eating disorders.
Gobble Gobble 
GAO sets the table on stats.  With 777 supply chain and more than 600 HR systems – there's clearly too many calories in our app diet.  And, agencies have no plans to reduce their app portions.  Seventy percent of Feds expect more apps on the plate – projecting a 19 percent expansion in agencies' app waistlines.
Eating Disorder 
GAO says agencies spend 69 percent of their budgets maintaining systems that are past the sell-by date.  MeriTalk pegs the cholesterol count still higher – with 79 percent of agency budgets invested inGeorge Foreman grills.  Only one in three Feds say their current infrastructure provides a well-balanced diet to support their agency's mission.
Food Stamps
As in life, poor folks eat poorly.  Seventy-three percent of Feds assert that budget keeps them from updating legacy systems.  However, if you look for the soft part in the middle, 36 percent of Fedspoint to politics as the poison – that's nothing new in D.C.  If folks are used to the all-you-can-eat buffet, nobody'll want a salad.
Peanut Butter Not the Solution 
Paying off on the politics, Fed IT pros assert that they're forced to peanut butter available budgets over too many rotting apps.
Talking Turkey 
If freed to take out the trash, 48 percent of Feds would serve up new apps, 43 percent would consume the cloud – and IT pros assert that new virtualization investments would trim the IT fat by $4.5 billion.