President-Elect Joe Biden and Vice President-Elect Kamala Harris said today they plan to nominate Alejandro Mayorkas as Secretary of Homeland Security, and Avril Haines as Director of National Intelligence (DNI).
Those were two of the bigger names with technology and cybersecurity implications among a raft of nomination and appointment announcements by the Biden-Harris team. Others include: Antony Blinken as Secretary of State, Linda Thomas-Greenfield as Ambassador to the United Nations, Jake Sullivan as National Security Advisory, and former Sen. John Kerry as Special Presidential Envoy for Climate.
Mayorkas, who was born in Cuba in 1959 and whose parents fled the island nation in 1960 as political refugees, is in line to become the first Hispanic DHS Secretary
"When I was very young, the United States provided my family and me a place of refuge," Mayorkas said in a Twitter posting today. "Now, I have been nominated to be the DHS Secretary and oversee the protection of all Americans and those who flee persecution in search of a better life for themselves and their loved ones."
Mayorkas cut his teeth as a U.S. attorney in the 1980s and 1990s, went into private law practice, then headed U.S. Citizenship and Immigration Services in the first Obama administration.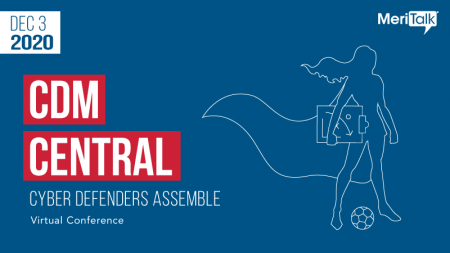 His nomination to head DHS will bring him back to the agency for which he served as deputy secretary during the second Obama administration, and where he developed a considerable profile in cybersecurity and the fight against cyber crime.
After leaving government service, Mayorkas was chairman of the U.S. Chamber of Commerce Cyber Leadership Council.
For the intelligence community, Avril Haines will bring a familiar presence and a lengthy career in intelligence and international relations. In the early 2000s, she was a legal adviser to the State Department, and was Deputy Chief Counsel to the Majority on the Senate Foreign Relations Committee that was chaired by then-Sen. Biden.
Haines was Deputy Counsel to the President for National Security Affairs during the first Obama administration, and was named Deputy Director of the Central Intelligence Agency in 2013 – the first woman to hold that position as well as the position of Deputy National Security Advisor.
The Biden-Harris team said the nominations and appointments announced today comprise "experienced, crisis tested leaders who are ready to hit the ground running on day one."
"These officials will start working immediately to rebuild out institutions, renew and reimagine American leadership to keep Americans safe at home and abroad, and address the defining challenges of our time – from infectious disease, to terrorism, to nuclear proliferation, cyber threats, and climate change," the Biden-Harris team said.
Read More About