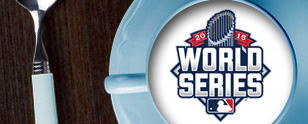 The Kansas City Royals just won it all by playing great defense and following the old baseball motto – "hit 'em where they ain't."  It's also a motto that fraudsters have embraced as they continue hitting agencies from all angles.
In 2014, GAO officials tested the application controls for HealthCare.gov by creating 12 fake applicants and applying for coverage.  A whopping 11 of the 12 fake applicants were approved for subsidized coverage – if we're talking batting averages, that's a .916 clip.  The fictitious applicants received a total of about $30,000 in annual tax credits, and all 11 were automatically re-enrolled for coverage in 2015. If you want the full scoop, GAO released a
report
 earlier this summer.
While HealthCare.gov has a multi-layer verification process to prevent fraudulent applicants from receiving subsidies, Uncle Sam seems more interested in increasing enrollment in the exchange than enforcing the barriers to prevent fraud.  These barriers have already rejected thousands of fraudsters, but if 11 of 12 fake applicants successfully received coverage, then how many fraudsters have been able to breach the exchange?
Big Data Clubhouse 
The Centers for Medicare and Medicaid Services (CMS) – the agency responsible for implementing the Affordable Care Act – admitted it doesn't have the resources to adequately detect and prevent fraud.  It's not for lack of effort on the part of CMS – they simply don't have the training.  But if they want to learn how to make better use of available tools to better identify fraud, they're welcome to join us for the
Big Data Brainstorm
on November 19 at the Newseum.
The
Brainstorm
opens with a keynote panel featuring LaVerne Council, CIO at VA; Dr. Jason Matheny, Director of IARPA; and Karen Neuman, Chief Privacy Officer at DHS.  Then it's Linda Miller, Assistant Director of GAO, running the bases on her agency's latest Fraud Risk Management Framework. From fraud detection to data privacy and integrity, the Big Data Brainstorm brings together the government's all-star data management and analytics big hitters.
Gold Glove Defense
The Royals committed just two errors in the entire World Series, and Federal agencies should be detecting fraud with that kind of efficiency.  Instead, too many agencies operate comparably to the New York Mets, who committed several crucial errors in the World Series. Fraud costs Feds billions of dollars every year – check out
MeriTalk's "Stealing from Uncle Sam" study
.  It damages crucial programs like HealthCare.gov, stopping them reaching their full potential.
Hope to see you at the
Big Data Brainstorm
on the 19th – your chance to swing for the fraudsters and strike out crooks.