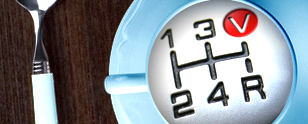 Let's change gears for this week's circuit. Chance to step outside the Beltway and look under the hood in the mega-billion dollar state and local IT race. How's transformation going – what's fast and who's furious?
If Uncle Sam's modernization plans around cloud, data center consolidation, cyber security, big data, and mobility could use a tune up – seems the states are generating a lot of horsepower, but running into transmission issues. This according to a new MeriTalk study, the Big Five in Overdrive: Are State and Local Networks Ready?
Okay, let's put the Big Five on the lift for a closer inspection.
Based on a survey of 201 state and local IT pros, the study tells us most agencies are revved up about the Big Five – everybody wants into the race. That said, 94 percent say their agencies are not completely prepared for the IT infrastructure impact. Fully 63 say the Big Five will cause network bottleneck risks. Eighty nine percent say they'll need to upgrade network capacity to guard against traffic jams.
But, as the states move into the IT transformation passing lane, the network braking is just one of the concerns. Fifty nine percent note security woes and 44 percent worry about storage speed bumps.
So, how do we win this race? All eyes are on the driver's seat. Fifty two percent of respondents question their leaders' understanding of the Big Five's impact on IT. State and local IT pros want better prioritization and coordination from leaders. They also call for budget to invest in network infrastructure and to standardize associated mapping.
If you're not up for reading the study, tune in next Tuesday, March 25th at 2 p.m. EDT for the webinar. Wanda Gibson, CTO, Fairfax County, Virginia; Anthony Robbins, Vice President Public Sector, Brocade; and yours truly on the starters' grid. It should be an exciting race.