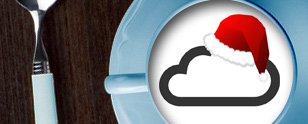 Chances of snow – remote. But, this week was Cloud Christmas for agencies focused on IT transformation. Like a silicon Santa, Congressman Gerry Connolly unwrapped the Cloud Computing Caucus Advisory Group annual report, "Don't Be a Box Hugger," on the Hill on Monday. Based on interviews with CIOs and CFOs, Box Hugger divides agencies into a naughty/nice list of sorts. Pioneers – the early adopters who blazed the trail to the cloud. Fence sitters – who have dipped a toe into the cloud, but aren't ready to make a mainstream transition. And, Box huggers – the anti-cloud crowd, clinging to their own hardware, software and rising cloud anxieties.
The report provides a sanity check on what's really happening in Federal cloud – and regrettably, what's not. Importantly, it offers a rationale to explain the movement or lack thereof, in the marketplace, and makes recommendations on the path forward. Three big takeaways:
Tell the Truth: OMB should set and enforce deadlines as well as increase transparency on the government's actual cloud spend
Change the Game: Provide additional funding for FedRAMP, streamline acquisition and budgeting, provide incentives and reward success, while nurturing public-private collaboration
Think Bigger: Uncle Sam has already picked the low-hanging cloud fruit, so now it's time for agencies to identify how the bigger, more challenging cloud solutions can help save money, speed development, improve services, and increase mission effectiveness
And, if you want more data and analysis, Katell Thieleman, Gartner's Federal lead, took the podium after Gerry Connolly. Playing Santa's helper, she shot down five myths of federal cloud, a foretaste of what you could read in her new report on cloud in Federal IT – a lot of parallel themes. That and "Box Hugger" are two must-read resources for folks serious about change – you'll see these reports referenced all around the Beltway.

But Wait, There's More

We've only unwrapped the first gift. The elves at MeriTalk have been busy – we rolled out three significant new initiatives this week to improve the cloud forecast. If you don't have time to read the book, you can watch the movie .

Government Cloud Shopper
Developed with the government – big thanks to Greg Capella at DHS, the team at GSA cloud, and many more – GCS is a free tool that takes the mystery out of cloud acquisition. This menu-driven "build a bear" for cloud provides cloud migration cost estimates based on FedRAMP-compliant CSP prices, professional services costs, and migration set-up expenses. That's the full cost picture, not just the cloud services cost. It then allows agencies to go to the next level – design requirements – and submit them to the cloud GWAC procurement shop of their choice – GSA, NASA SEWP, DHS, Interior, etc. Change your requirements to see the cost difference between 99 percent and 99.99 percent uptime. What's the difference between a naughty and nice cloud? Let us show you.
FedRAMP Fast Forward

As goes FedRAMP, so goes government cloud. It's a consistent, central theme in Box Hugger. You'll read the report, so I won't get into detail here. That said, unless FedRAMP accelerates, there's significant concern that it will collapse under its own weight. This isn't just a government problem – industry gets it too. Especially the CSPs and 3PAOs that have invested millions in the certification process. That explains the launch of the new FedRAMP Fast Forward industry working group, comprised of FedRAMP CSPs and 3PAOs. Look for bright ideas – and collaboration with government – on how to enhance the value and efficiency of the FedRAMP process and reduce the costs of achieving and maintaining certifications. Second meeting at the Cloud Computing Brainstorm on June 17th.
FedRAMP 411
Is FedRAMP at the top of your Cloud Christmas list? Then subscribe to the new FedRAMP 411 news source. All the breaking news, profiles of agency successes, and updates from the program offices. That plus status on all FedRAMP CSPs and 3PAOs. If it's FedRAMP, it's on FedRAMP 411.
Second Christmas?
And, as if this week's not enough, mark your calendar for a second helping of Cloud Christmas on June 17th at the MeriTalk Cloud Computing Brainstorm. First up, FedRAMP Fast Forward breakfast meeting. Then, Tony Scott kicks us off with the morning keynote. Then NIST Cloud Cyber Security Working Group. The Cloud Computing Caucus Advisory Group is hosting an industry panel. And, of course, a star-studded program of Federal cloud practitioners sharing their agencies' experiences in the cloud.
There's a jingle in the air this Spring – it's a Merry Cloud Christmas in May.