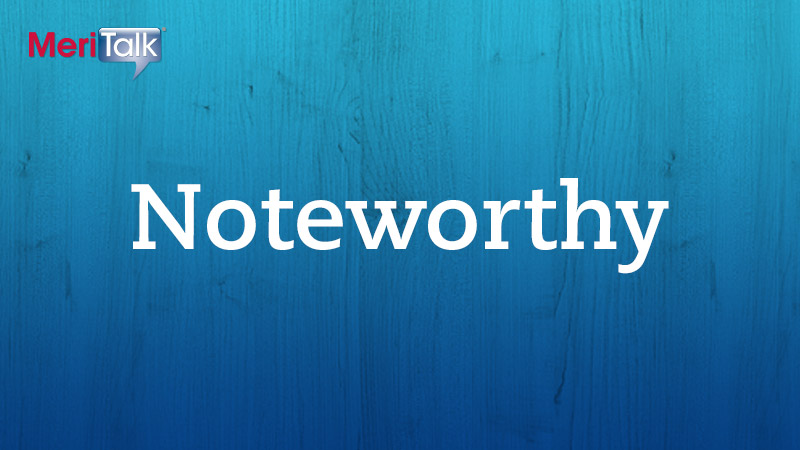 Some things get better with age. Wine. Blue jeans. Sofia Vergara.
But not everything improves as it gets older. Milk. Tattoos. Data centers.
Feds want their data and they want it now. Seems like a reasonable expectation, but it doesn't always work out so well – especially as data centers get older.
That's why reliability tops the list of concerns that Feds have about data centers, with 80 percent of Feds citing data center reliability as a top priority for their agency, according to a new MeriTalk report, "The Drive to Thrive: Ensuring the Agile Data Center."
I'm Down (I'm Really Down)
We all lose a step as we get older, and data centers are no exception.
In the last month, 70 percent of agencies have experienced downtime of 30 minutes or more.
Nearly 70 percent say downtime of more than 30 minutes is unacceptable, and only 23 percent give their agency's data centers an "A" for effectively delivering the right information and resources to the right users on a daily basis.
Looks like a lot of agencies aren't making the grade.
Downtime also fires up Feds in the field – those who spend at least 50 percent of their time working remotely. In the last month 90 percent of field workers say downtime affected their ability to do their job, and 42 percent of field workers say downtime left them unable to support their agency's mission.
More Data, More Problems
Feds can't escape this data-driven dilemma. Data continues to grow at a record pace. Latency is IT's new four-letter word.
So Feds want to invest in their data centers. Expanding bandwidth, increasing storage, and investing in security will improve data center agility. It's like a fountain of youth.
Agile data centers boost productivity by sharply reducing downtime. When Feds have real-time access to information, it saves time and money – an estimated $32.5 billion annually.
Small budgets, outdated hardware, and outdated software represent hurdles that prevent agencies from making data centers more agile. Older isn't always better. But it's not that hard to keep data centers forever young. Read the full report here.
Feel like sharing something Noteworthy? Post a comment below or email me at bglanz@300brand.com.
Bill Glanz is the content director for MeriTalk and its Exchange communities. In the past 14 years, he has worked as a business reporter, press secretary, and media relations director in Washington, D.C.