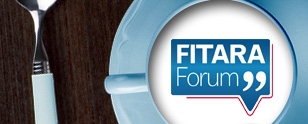 Between the Hill scorecard and the imminent agency self-assessment read out, FITARA's hot and sometimes hard to follow.  So, where are we? what's next? and why should you care?  Good questions.  That's why we're working with OMB, the Hill, and GAO to host the second in our
FITARA Forum
series on December 9th at the Newseum. Congressmen Connolly and Meadows just came in as morning keynote speakers – so donkeys and elephants speak FITARA…Space is limited, so if you can't get a seat, here's some perspective.
Hill Scorecard – Worse IT Gets, Better IT is?
With Fs a plenty, the Hill FITARA scorecard certainly caught headlines.  Ironically, many of the CIOs at the back of the class celebrated their poor grades.  The scorecard underlined their lack of control – making the case for greater CIO authority.  How can we hold the CIO accountable if they're not empowered?  Looking to next year's Hill FITARA scorecard, watch out for a CIO authority rating for each agency – an assessment measuring how much the CIO actually controls IT in that agency. Guessing the scorecard will again map performance in the four key areas – data center consolidation, IT portfolio review savings, incremental development, and risk assessment transparency – but this time, against CIO authority.  Does performance improve with greater CIO authority? Curious to see how the powers that be calculate authority ratings.
OMB's Dashing to the Dashboard
The Whitehouse's moving away from the term "CIO Authority".  OMB's talking about strategic partnership among CIO, CFO, CHCO, etc.  OMB plans to launch its FITARA dashboard any day now.  It'll provide one-stop shopping for all things FITARA – ranking agencies by the quality of their submissions as well as their progress. This web portal will house agency submissions, status on plan approval, etc. Curious to see how the OMB dashboard jives with the Hill scorecard.
Self Assessments Up Next
But if that's not enough FITARA to chew on, any day now we'll see the results of the FITARA self assessments agencies submitted to OMB in August.  Yes, that's a long time – but understand OMB's been meeting with agencies to review, listen, as well as provide feedback and guidance.  Some of these self assessments have leaked – USDA and NSF sprouted ahead of the rest of the crop.
New Year's Resolutions – Implementation Plans 
Like weight watchers resolving to cut out the doughnuts and hit the gym for 2016, agencies owe OMB their FITARA implementation plans on December 31st.  Richard Spires, Rich Beutel, and others on
ACT/IAC's FITARA Management Maturity Working Group
provided some sound direction.  Keep an eye out for every professional services company around the Beltway to start flogging their folks as FITARA fellows.  OMB will make agencies' actual FITARA implementation plans available to the public in and around St. Patrick's Day – so that's two things to look forward to as we take the ugly turn to Winter.
But before it gets cold, it's getting hot.  If you've got a ticket, I'll look forward to seeing you at the
FITARA Forum
 on December 9th at the Newseum.  If you miss out on the conference on the 9th, we're hosting the next
FITARA Forum
 on March 30th, 2016 – collocated with the Data Center Brainstorm. Good synergy considering FITARA's focus on FDCCI.
Why Folks Care?
The Hill Scorecard and Oversight and Government Reform hearing demonstrated the power of attaching grades to the CIO's picture.  In my 25 years in government IT, I've never seen CIOs across government pay more attention.  FITARA's set to drive agency IT decisions – and shape CIOs' careers, legacies, and dare I say it, their next jobs.
More Insight
What's Next?
With Tony Scott flagging rising legacy cholesterol as the biggest threat to Federal IT, you'd be forgiven for asking what comes next after FITARA?  How do we accelerate legacy migration?  And as Dave Mader, controller at OMB, gets religion about shared services, how do individual agency grades make a difference in a shared future?