From Me to We: Take the Mission Further With Multiparty Systems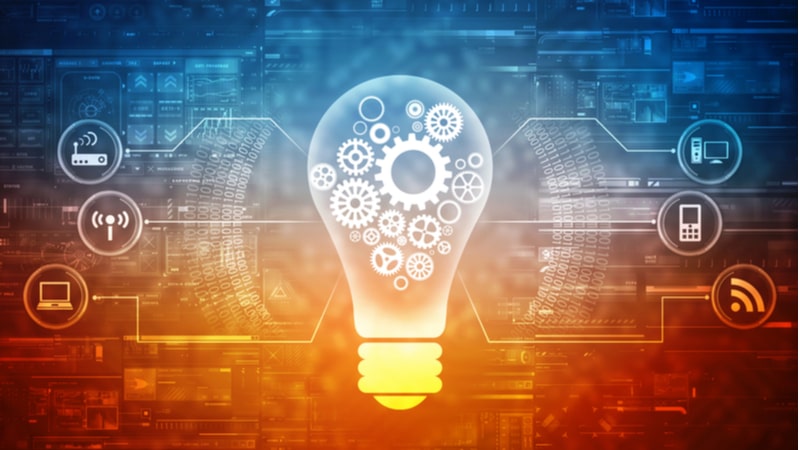 The Accenture Federal Technology Vision addresses the five technology trends poised to have the biggest impact on how government operates over the next three years. Today, we look at Trend 5: From Me to We, which promises to place the ecosystem at the core of government operations.
The breakdown of ordinary systems during the COVID-19 pandemic brought to the forefront the need for multiparty systems. Accenture found, for example, that 75 percent of Federal executives reported their organization faced a moderate to complete supply chain disruption due to the pandemic. Multiparty systems point toward a way forward amid pandemic-inspired upheaval.
Specifically, enterprises needed to build trusted relationships on the fly but often lacked a means for verifying authenticity within an increasingly virtual world.  Multiparty systems can fill this void by using shared data and shared data infrastructure to take collaboration to a new level.
Blockchain, distributed ledger, distributed database, tokenization, and similar technologies make this possible. These tools can drive greater efficiency, transparency, accountability, security, interoperability, and confidence in transactions and processes for Federal agencies.
Trust and Collaboration
The multiparty systems model enables trust and collaboration. To make this a reality, agencies need to consider new approaches that effectively pool the resources and contributions of many organizations.
If they can make that shift, positive outcomes emerge. In multiparty systems, agencies have the opportunity to institutionalize trust in their data and processes, presenting all parties involved a single source of truth.
They also have the chance to pare back the time, energy, and expense presently devoted to maintaining these relationships. Multiparty systems offer to spread the burden of collecting, validating, storing, managing, adjudicating, and maintaining all the data required to manage complex processes. Trust, transparency, accountability — all are byproducts of the technology underlying multiparty systems.
Rather than managing a complex process on their own, agencies can shift to orchestrating an ecosystem that executes the process within a shared, trusted, transparent environment. It's a potentially powerful new way of doing business.
Meeting Federal Challenges
Federal agencies are making initial moves in this direction. Our Federal Technology Vision reports that 18 percent of Federal executives say their organizations are scaling their multiparty systems this year, with another 15 percent beginning to experiment.
Ensuring the integrity and safety of products is one focus for Federal agencies.  Take, for example, the Defense Logistics Agency, which needs to counter the threat of counterfeit and nonconforming parts entering the Defense Department's supply chain. Along with outside partners, DLA has formed a Trusted Working Group to explore multiparty systems approaches to the problem.
Digital identity is another area ripe for innovation, especially in the wake of the COVID-19 pandemic.  Singapore, for instance, introduced a blockchain-based medical record system during the pandemic, enabling individuals to store medical documents in a secure digital wallet.  The International Air Transport Association has developed the IATA Travel Pass, which employs blockchain technology as a tool for travelers to share verified information between governments, airlines, test centers, and vaccination providers safely and securely.
And then there's money.  The Treasury Department has been working with the National Science Foundation and a consortium of universities to use blockchain to streamline reporting and automate transactions within grants management.  As part of the Digital Dollar Project, Accenture is working to assess potential designs for a U.S. central bank digital currency (CBDC), or "digital dollar," which has the potential to create a more inclusive financial system.
The biggest takeaway from Trend 5: From Me to We is that each of these examples builds on multiparty systems' key strengths: Tracking assets, exchanging data, and automating processes. These could impact Federal use cases in various areas, from accounting and data provenance to supply chain management and digital identity. The technology underlying multiparty systems promises to make all these more efficient and transparent, with trusted partnerships driving fundamental improvements across a wide variety of government responsibilities.