Hurd on the Hill, Scott in the Silicon, Spring in the Air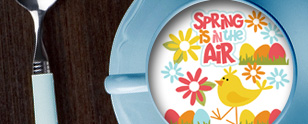 Considering we're getting down to the dog days of the administration – and CIOs are jumping overboard quicker than you can say FITARA – these are surprisingly heady times in government IT.  We've got a new tech-savvy leader on the Hill in Congressman Will Hurd (R-Tx).  We've got a new world-class Federal CIO with operational oil under his fingernails in Tony Scott.  And, Amazon's recent earnings just proved that cloud is not only viable and sustainable – it's profitable.
Hurd on the Hill – Getting Down to Business
So, what can we expect for the balance of 2015 – and over the horizon in 2016?  In a word, pragmatism.  That and a real focus on how to actually produce meaningful movement forward.  Don't think Tony Scott's going to try to leap any buildings in a single bound – but rather nurture the Fed IT workforce and look to stay the course of cloud transformation with a strong eye on cyber security.  Now, everybody's watching for the IT hearing schedule on the Hill and listening hard to the auditors at GAO – we all want to know how and what we'll measure.  It's not about forcing change, it's about common-sense IT transformation that really moves the ball forward in delivering quantitative improvements in IT efficiency.
Scott in the Spotlight – Focus on Getting IT Done
Want to hear Tony Scott's vision for the road ahead?  You can join us at the MeriTalk Cloud Computing Brainstorm on June 17th to listen to the man in the driver's seat talk about Cloud, Cyber Security, the workforce – all against the backdrop of FITARA implementation plans that Tony released yesterday.  What a great opportunity to tie everything together in the context of this new CIO empowerment law.  Congratulations to OMB for meeting a deadline – evidence of the dawning of a new era.
Cloud Caucus Report – Don't Be a Box Hugger
All this, and the Cloud Computing Caucus Advisory Group meeting on May 11th on the Hill.  We'll hear from Congressman Hurd's partner in progress, Congressman Gerry Connolly – and who knows, perhaps Hurd too?  CCCAG will roll out its Federal CIO and CFO study – Don't Be a Box Hugger – the first comprehensive review of the state of cloud in Federal IT.  Katell Thieleman, Gartner's Federal fashionista, will step up to the podium to provide that critical analyst insight – and, we understand, offer tidbits from her new government cloud study.  That's must see IT.
Catch Up Over a Cocktail
Too much to take in via the written word?  Then join us next week, Thursday, May 7th, at the State Theatre in Falls Church, to discuss what's shakin' and the path ahead as O'Keeffe & Company and 300Brand celebrate 18 years serving the government IT community.  Register here.  Rumor has it, we'll see celebrity appearances from Richard Spires and other Federal IT aristocracy.
More as this exciting story unfolds.  Look forward to seeing you at the Cloud Brainstorm, on the Hill, and at the State Theatre.  Don't they say that Spring is a time for revitalization?  It is in Federal IT.