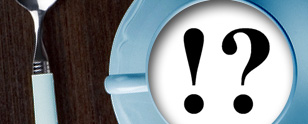 Thinking about inking?  Quick march to the parlor.  Last week, the Army relaxed its restrictions on tattoos.  Used to be you couldn't have more than four tats below the knee or elbow – and no body art could be bigger than a soldier's hand.
Thinking I'm going to get all Andy Rooney about tattoos?  Au contraire.  I say do as you will – it's your body.
My question, where will we get the extra ink?  I'd like to make a constructive suggestion.  Maybe we should consider the exclamation point.  I don't know if you've noticed it, but people can't seem to resist spilling them into their emails, texts, greetings cards, and even shopping lists.  Remember to buy peanut butter!  My follow up question – why?  Perhaps people should consider if the phrase or observation is really worthy of an exclamation point?  You see, exclamation points are like expletives and shouting – if you use them all the time, then they lose their impact.  Where's an exclamation mark really warranted?  The second coming of Christ!  Oh my God!  And, that Steve O'Keeffe's a real *******!
I'd say the same for awesome.  Consider, does it really inspire awe?  If not, you might try nice – fewer letters.
If we recycled the ink that doesn't go into exclamation points and awesomes, we'll surely have plenty in the barrel for tattoos.