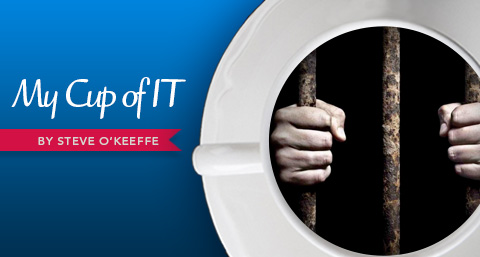 Word on the street is that two new IG reports on GSA 18F/TTS will see the light of day in October. We understand that the reports were supposed to hit the street this summer–but that the IG keeps finding new issues and interviewing more folks at GSA and across the government.
So, do the delays mean there's more than smoke? Is it true that the Department of Justice is engaged and looking at bringing criminal cases? Word is folks are leaving 18F to avoid prosecution. And, speaking of folks coming and going, it's interesting to observe how 18F/TTS has been busy hiring like crazy until scent of the IG report triggered a hiring freeze a month ago. Why would you keep hiring folks when you're only 30 percent billable–rumor has it that 18F/TTS has been busy cooking the figures of late to make it look like they're 40-plus percent billable. We'll look forward to reviewing the numbers from that FOIA request. And, returning to hiring practices, we understand that 18F/TTS has not been hiring folks with skill sets that map to government agency customer demand–but why would you?
Some questions we hope the IG report covers: What does 18F have to show for American taxpayers' $100 million investment? At a recent joint GSA/MeriTalk event, David Shive, GSA CIO and acting lead for TTS and FedRAMP, said TTS will break even by 2019–and that it will lose less money than last year.  So, how does TTS' balance book look? Where are TTS' happy government customers? How does TTS avoid competing with industry? And, of course, the big question, how should we measure success for TTS moving forward? A Government Technology article provides additional insight on 18F/TTS financials from a source inside GSA. So, MeriTalk's not the only media platform barking up this tree.
Everybody knows government IT's badly broken. We need new thinking that understands and respects government's mission. We applaud the initiative that founded the Federal innovation core. Here's hoping that GSA's clean as a whistle.
GSA has not responded to MeriTalk's request for confirmation and response to this story or on our previous blog post, FedRAMP Not FedRAMP'd?
"And you will know the truth, and the truth will set free you."
John 8:32