Lessons From Silicon Valley (and Elsewhere)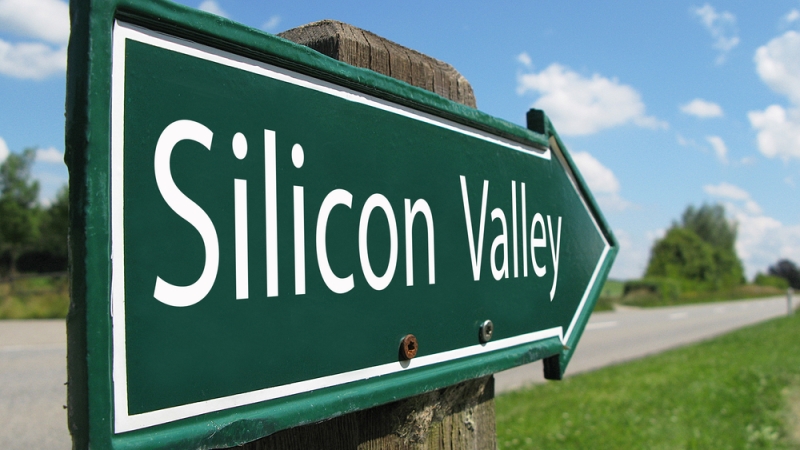 Recently, John Chambers was in town for meetings of the U.S.-India Business Council, which he chairs. His visit coincided with Prime Minister Narendra Modi's White House meetings with President Trump. Chambers is now chairman of the board at Cisco Systems after having served as CEO for more than 20 years–an eternity in Silicon Valley. He spoke at a CXO breakfast attended by 20-plus government CXOs. Here are some highlights of his remarks.
Countries that have embraced digital transformation have seen growth in their Gross Domestic Product (GDP), increased the number of startups (which in turn leads to job creation), and improved education and health care.
One can look to countries like India, Israel, and France, which have all launched digital transformation initiatives. France? A country better known for a 35-hour workweek and rigid labor laws? Yes. Visit a vast project in the heart of Paris, a refurbished train depot called Station F (ironic here with our 18F innovation office at General Services Administration headquarters). It already houses 1,000 startups and aims to amass the largest group of entrepreneurs, venture capital firms, incubators and accelerators anywhere in the world.
France has already become one of Europe's top destinations for startup investment. Venture capital and funding deals last year surpassed that activity in Germany, making it second only to Great Britain in Europe.
The United States risks falling behind because it lacks a national digital strategy. What should be the elements of such a strategy? Here are four–as described in a recent speech by the new President (and former Minister of Economy, Industry and Digital Affairs) of France, Emmanuel Macron: (1) Invest–create investment vehicles to make grants and loans available to fund startup and accelerators at easy terms; (2) Promote Tech–Use smart and connected cities as tech hubs; (3) Offer Incentives–lure international tech talent by providing a fast-track work visa for entrepreneurs and their families; and (4) Ease Tax Laws–create a special tax status for innovative new companies.
The goal of any such strategy should be to disrupt. Focus on the technology and market transitions happening now. Focus on customers and citizens. Implement quicker. Embed security. Break down silos. One CXO interjected that in government we call them "cylinders of excellence." Put an architecture in place and assemble "innovation playbooks" so you can replicate your success elsewhere. Finally, focus on outcomes (e.g., growing the economy, creating jobs, stirring new business startups, etc.).
What are the top challenges to creating a digital government here in the U.S.? They are culture, silos, security, lack of resources, overconfidence/arrogance. Our country risks being left behind (e.g., the number of IPOs on the New York Stock Exchange is declining).
The CXOs in attendance confirmed that agencies are moving in different directions, thereby adversely affecting the government's ability to deliver integrated services to citizens. Chambers noted the need for leadership from the top and argued against "doing the right thing for too long."
Cyber crime has passed physical crime in terms of its economic toll. Why? The famous criminal Willie Sutton was once asked why he robbed banks, and his response was simple, eloquent, and humorous: "Because that's where the money is." Today not only do you need to secure your network but you also need to secure the devices that people use in their everyday life and expect to also be able to use in their work life.
In closing, Chambers urged the group of technologists that represented agencies and departments across the government to educate their leadership on the importance of digital transformation, to create organizations that can deliver technology, systems, and results with the speed needed to respond to today's changing landscape, and to work across the government to break down stovepipes to deliver better services to the public.
What were some of the takeaways for these government CXOs? One of the authors of this article queried a number of them a day or so after the breakfast. Their responses are instructive.
I'm going back to meet with my boss and talk about how we can enhance our interactions with our customers. How can we make the interactions more useful, more usable,  more efficient and so on?
What can we do to shift from legacy back-office systems that are consuming too many of our resources to digital platforms? How can we reallocate $$$ to more direct citizen engagement?
I'm going to meet with my own staff to ensure we have the proper technology platforms in place to support a digital transformation–an up-to-date infrastructure, analytics,  privacy, security, mobility, and user experience–to mention just a few examples.
Who else needs to be involved–top leadership (obviously). But who else? Management and Budget and the CFO. Human Resources. Legal. Who else?

Alan Balutis is a Distinguished Fellow and Senior Director, U.S. Public Sector for Cisco Systems. He has been in the public service and industry business for over 30 years. He was a founding member of the Federal CIO Council. His 28 years in the Federal sector were spent at the Department of Commerce, where he headed its management and budget office as its first CIO.

Martha Dorris is a founder at Dorris Consulting International. She spent more than 30 years at GSA and was president of the American Council for Technology. She was senior adviser to the board for the International Council for IT in Government Administration (ICA).

Will Ash leads Cisco's Security sales team serving U.S. Public Sector customers. This team is focused on delivering protection to government and education customers across their extended network before, during, and after a cyberattack through threat-centric security solutions. He previously led Cisco's Atlantic Enterprise team.