Look Who's MeriTalking: Dell EMC Federal's Cameron Chehreh on the IoT, Cloud, and What's Next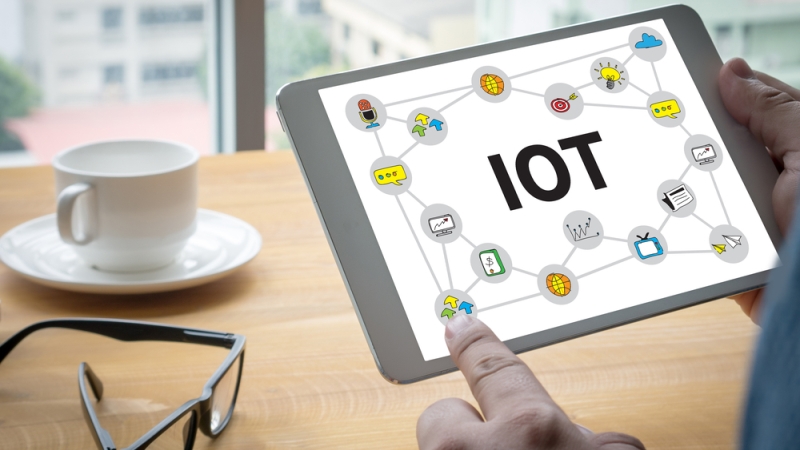 MeriTalk sat down with Cameron Chehreh, Chief Technology Officer at Dell EMC Federal, to discuss the Internet of Things (IoT), cloud, and what's next for Federal agencies.
MeriTalk:  The number of Internet-driven devices continues to grow every day. How can cloud computing help manage the growing IoT landscape?
Cameron Chehreh: We are an "always on, always connected" society–whether it's by phone, laptop, smart watch, or tablet–consumers are used to instant access to information. The Federal workforce brings these expectations to their jobs. And, as we have more connected devices, we have more information–Federal IT leaders are having a hard time keeping up with the surplus of data created by the IoT.
Cloud provides Federal agencies with the improved flexibility, scalability, and storage capacity they need to successfully manage the mountains of data being collected each day. By providing this foundation, cloud enables agencies to focus their resources on innovation–fueling successful digital transformation.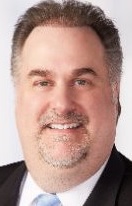 MeriTalk: What advice would you give to Federal CIOs considering IoT initiatives for their agencies?
CC:  Have you heard the saying, "If you fail to plan, plan to fail"? Same goes for organizations considering new approaches. CIOs should lay out a clear framework for their agency and place a strong focus on security.
We need to move as many legacy applications to a cloud-based model as possible. Let's face it–traditional IT infrastructure won't scale as needed. Consider a DevOps approach as you engineer new solutions and build new "cloud native" applications. Bringing development, operations, security, and end user teams together will give you the best chance for success.
MeriTalk: What do you see as the biggest challenge for Federal agencies that struggle to keep up with the IoT race?
CC:  A recent Business Insider report predicted there will be a total of 22.5 billion IoT devices by 2021–while there was just 6.6 billion in 2016.
As I've mentioned before, continued reliance on legacy technology and old-school processes is a challenge. In addition, one of the biggest challenges for Feds is security. As IoT introduces more devices, (and a greater variety of devices), we expand the threat. IoT is becoming more integrated in our daily lives–we all have our personal information on multiple devices. Security concerns expand beyond sensitive information to our very identities, and this has significant implications for the Federal workforce and Federal missions.
Some believe the excitement around IoT leads to increased risk as there is pressure for industry to push out the next innovative idea more quickly than competitors. This means Federal agencies need to take an even harder look at security, and find ways to mitigate potential risks.
MeriTalk: How can Dell EMC help Federal agencies keep up with the IoT race? 
CC: As we have discussed, cloud enables cost savings, improved operations, and better security. Dell EMC has an extensive portfolio of cloud computing capabilities to assist agencies. The hybrid cloud platform enables agencies to focus their time and resources on innovation–on their missions, and how they can put IoT data to work.
Overall, we want to help organizations "do more with more (data)"–and cloud is an important step.
MeriTalk: Based on your experience, what would you say are the top three best practices for successfully managing IoT?
CC: Workforce education and transformation is going to be very important and we will need more collaboration across the organization than in the past. Find ways to bring IT teams, cyber teams, engineers, etc., together.
Agencies also need to keep looking forward–planning for the unimaginable. For example, the other day I saw a delivery bot traveling along the sidewalk en route to its destination. Five years ago, we would have never thought that would be possible. Same goes in this situation–in a few years, we will be using IoT in ways we can't imagine today.
Additionally, as we've touched on–fully utilizing cloud-based networks is the key to managing IoT. Without the cloud, agencies will be collecting more data than they are able to process.
MeriTalk:  What benefits can the growth of IoT provide for Federal agencies, and Federal CIOs?
CC:  The growth of IoT will help Federal agencies deliver a more efficient, more connected, and ultimately smarter government.
There are so many use cases–from improved security, to improved maintenance management, to improved preventative health care. The use cases will drive the development of the technology. As we have greater transparency, we'll be able to make better decisions about how and where to use our resources.
MeriTalk: Make one prediction for the future of IoT. Where do you see this landscape in five years?
CC:  The IoT is going to empower the next-generation workforce, helping us make real-time decisions that will radically change how we manage people and resources, improving efficiency. And, when combined with analytics technology, AI will help us not just solve, but also predict and prevent problems.