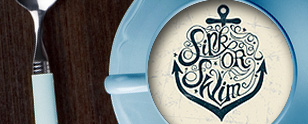 Don't go boating without a life jacket. And, don't collect, store, or try to manage data without an Information Governance strategy. That's IG, but if you don't have one, you'll end up all at sea with the another IG – the Inspector General. Turns out many organizations – public and private – have set sail without taking the proper precautions. For too many agencies, information governance strategies, like access and security, are an afterthought.
A recent research study – "Navigating Information Governance: What's Your Strategy?" – quizzed public- and private-sector attorneys, IT executives, FOIA agents, and records managers about information governance. Everybody agrees information governance is critical to their organization's mission.

Muddy Waters
But information governance practices are murky. And, government and industry are mostly in the same boat.
Nearly three quarters of organizations have a formal, enterprise-wide information governance strategy, but just one in five says it's very effective. Organizations understand the problem and the steps to solve it, but information governance programs consistently fall short.
Drowning in Data
How's this for a rising tide? The digital universe doubles every two years and will reach 40,000 exabytes – 40 trillion gigabytes – by 2020. For context, a single exabyte of storage can contain 50,000 years' worth of DVD-quality video.
Although some measures and regulations are necessary for data protection and public transparency, many organizations believe they're fighting against the tide on regulation. When it comes to eDiscovery and FOIA requests, organizations' biggest technology weaknesses include: data processing and filtering (38 percent), data collection (36 percent), and review (28 percent).
Respondents also say data security and protection is the single largest information governance risk their organizations will face if not addressed, but only 37 percent give their organization an A for data protection.
Missing the Boat?
In contrast to the private sector, Feds say budget's their most significant information governance challenge. Management needs to know that proper information governance will improve business operations, regulatory compliance, and constituent service across the board.
Beyond harnessing, synthesizing, and turning information into intelligence, organizations need to be in control of data to meet governance transparency objectives, respond quickly to eDiscovery requirements, manage FOIA requests and internal investigations, and comply with records management regulations.
Land Ho
To ensure effective, enterprise-wide information governance programs, organizations need to focus on people, process, and technology improvements. A whopping 95 percent of organizations have made investments in this area in the last two years. And, over the next two years, organizations will invest further in security software, document management, data loss prevention, and backup.
So organizations should gain visibility, take action, and assume control of their own data. When executed correctly, an all-inclusive approach makes information available to those who need it, when they want it, while reducing storage costs and safeguarding compliance.
Read the full report here.
Is your organization sinking or swimming in information governance?