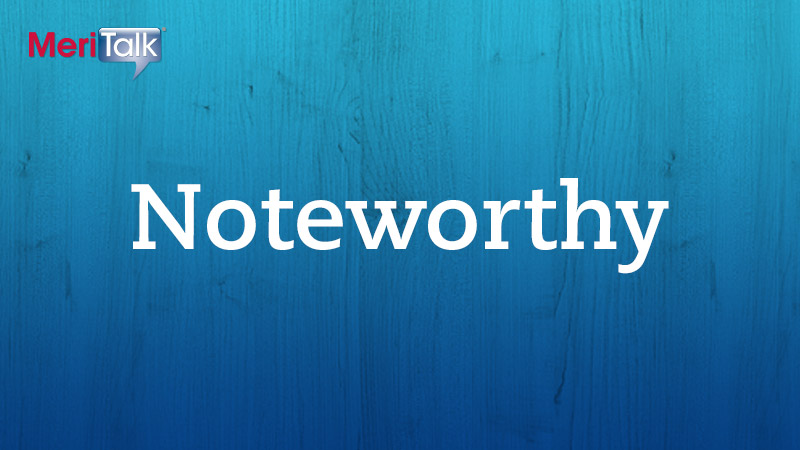 A picture is worth a thousand words. At least. From now until 2020, the digital universe will nearly double every two years, with video surveillance reaching approximately 3.3 trillion hours globally by the same time, according to MeriTalk's new Video Vortex study.
That's a lot of words.
Behind the Lens
Surveillance cameras, mobile devices, and even drones give Feds the ability to capture more video data than ever.
An overwhelming 99 percent of Feds believe video surveillance will play a significant role in the prevention of crime, theft, and terrorism over the next five years. Bad guys aren't like you and me – they don't like to smile for the camera. How many good mug shots have you ever seen?
The Video Vortex examines video surveillance across Federal IT, from the challenges to the opportunities for agencies to enhance the value of their video data assets.
Time to Hit Pause?
All that data can pose problems. For instance, 54 percent of video data is never analyzed.
Feds already tap into some real-time capabilities as 57 percent use the data to track suspicious behavior, 49 percent use it to monitor traffic, and 38 percent harness it for anomaly detection. Imagine what they could do if they analyzed all the surveillance video they capture.
Focus on Solutions
What's the answer?
If agencies want to keep up with the unprecedented influx of video information, they must constantly revamp their IT infrastructure – storage, computing power, and personnel. Right now, 91 percent of IT professionals say they need to increase storage, 89 percent believe they need to increase computing power, and 84 percent believe they need to increase personnel.
Once organizations tackle storage and personnel, they can use advanced analytics to gain more powerful insights for better outcomes.
Picture This
What if agencies worked a little harder to define roles and collaborate? A whopping 79 percent of respondents believe their agency needs to improve collaboration between physical security and IT to improve their surveillance programs.
Feds need to reach a consensus over who is in charge – 76 percent of physical security managers currently see video surveillance as a collaborative endeavor, but only 33 percent of IT managers believe it's a shared responsibility.
Feds that work together are more prepared for the influx of data (81 percent versus 24 percent), more likely to analyze at least 50 percent of their data (63 percent versus 47 percent), and more than twice as likely to operate an edge-to-core platform architecture for surveillance (92 percent versus 44 percent).
A picture is worth a thousand words, but only if you're ready to handle the video.
Join our free webinar on June 11 to hear about video surveillance, trends, analytics, challenges, and insight from Feds on collaboration and infrastructure. Register here.
Read the full report here. And let us know – how many surveillance cameras do you see in a typical day?
Andrew Doggett contributed to the report.


Feel like sharing something Noteworthy? Post a comment below or email me at bglanz@300brand.com.
Bill Glanz is the content director for MeriTalk and its Exchange communities. In the past 14 years, he has worked as a business reporter, press secretary, and media relations director in Washington, D.C.