CDM: The Multitool in Your Cyber Kit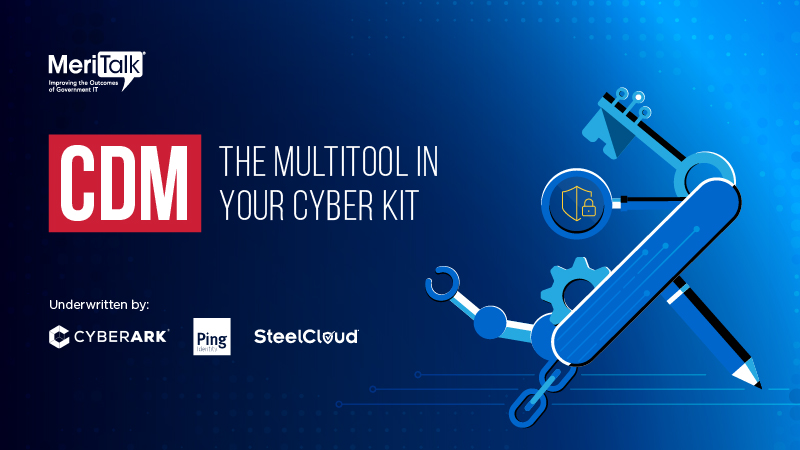 CDM has a lot to offer but most Federal agencies are barely scratching the surface of its potential. MeriTalk's latest installment of the CDM research series, "CDM: The Multitool in Your Cyber Kit," examines input from IT leaders about how Federal agencies can take advantage of the tools in the CDM Program to identify, mitigate, and stop threats before they occur – and more.
MeriTalk, in partnership with CyberArk, Ping Identity, and SteelCloud, surveyed 100 Federal and industry stakeholders to understand where we are today and how the program will underpin key cyber efforts going forward.
Download the report to discover how Federal agencies can leverage the CDM Program to:
Improve Federal cyber resilience
Operationalize CDM initiatives including endpoint detection and response; network security and management; and asset management
Incorporate CDM data feeds into their own risk management process
Resources
Comprehensive PAM: Defending Endpoints, Third Parties, and DevSecOps
Realizing the Promise of Zero Trust
View the report to learn more.
Please provide the information below. All fields are required.