The Clock is TICing: Accelerating Innovation With Cloud Security Modernization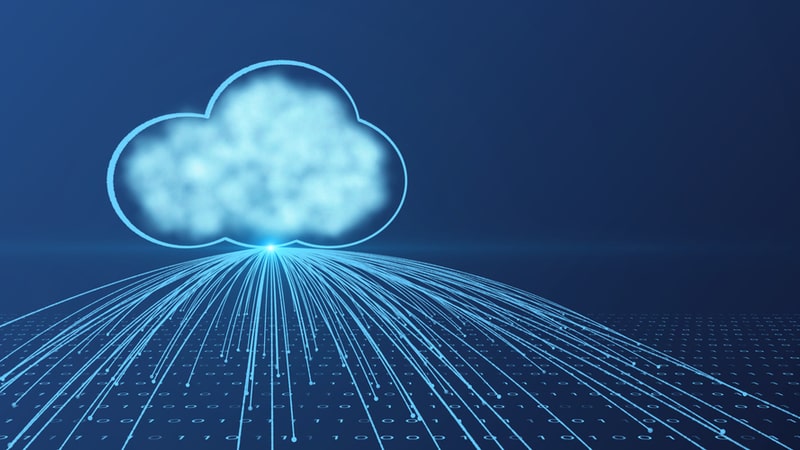 As remote work shifts to hybrid work for the long term, Federal agencies need continued (and even stronger) cloud security.
I recently moderated a panel of leading Federal cyber experts from the Department of Veterans Affairs (VA), General Services Administration (GSA), and Department of State to discuss how Trusted Internet Connection 3.0 is helping agencies accelerate cloud modernization. The updated policy is allowing agencies to move from traditional remote virtual private network solutions to a scalable network infrastructure that supports modern technology and enables digital transformation.
TIC 3.0 Driving Modern Security and Innovation
"TIC 3.0 removes barriers for the adoption of new and emerging technologies, and it is a key enabler for IT modernization and digital transformation," said Royce Allen, Director of Enterprise Security Architecture at VA.
Traditional networks often do not support the technologies needed for today's modern cloud and hybrid IT environment. Agencies have had to make drastic shifts in technology to connect their data center and cloud providers, increase bandwidth, improve security, and more to drive innovation.
For example, by following the TIC 3.0 guidance, the VA has been able to expand the number of users it can support on the network at one time to enable more productivity, and open the door to innovative data sharing solutions.
Hospital systems that previously supported 150 to 200 simultaneous users are now supporting up to 500,000 with a zero trust architecture and cloud-based desktop application. The zero trust architecture helped the VA transition from a network-centric environment to an application-centric environment. In this use case, microsegmentation allowed VA to utilize any network, anywhere, including the internet, to meet the TIC 3.0 guidelines and provide massive on-demand scalability to meet pandemic demands.
The Department of State piloted TIC 3.0 use cases to improve application performance and user experience, especially as employees share data and connect with embassies overseas.
State was managing employees in more locations, using a greater variety of devices than ever before – and thus increasing cyber risks. Protections included backhauling all data internationally through domestic MTIPS/TICs. This slowed down application performance and negatively impacted the user experience, especially on SaaS applications. For example, O365 became virtually unusable due to this hairpinning. TIC 3.0 enabled the agency to pilot a solution that allowed for local internet breakouts across the country, increasing network mobility, while still meeting the rigor of FedRAMP authorization and TIC 3.0 guidelines.
The agency now has full visibility of their servers, can securely direct traffic straight to the cloud, and can allow for more data mobility across embassies around the world, while still storing all sensitive data – i.e. public key infrastructure and telemetry data – in a U.S.-based FedRAMP cloud.
Gerald Caron, Director of Enterprise Network Management, Department of State, noted that TIC 3.0 enabled the agency to focus on risk tolerance. "TIC 3.0 is definitely an enabler to modernization…while still leveraging or maintaining secure data protection," said Caron.
Pushing for Continued Modernization and Aligning Solutions to TIC 3.0 Guidance
We need to continue to work together to modernize the evolving remote work environment and threat landscape. The next step for TIC 3.0 is to provide additional baseline implementation guidance to agencies, including more information on hybrid cloud guidance, examples of risk profiles and risk tolerance, and the latest use cases.
An important aspect of TIC 3.0 is alignment with other contracts and guidance, including GSA's Enterprise Infrastructure Solutions. The EIS contract is a comprehensive solution-based vehicle to address all aspects of federal agency IT telecommunications and infrastructure requirements. As the government's primary vehicle for services including high-speed Internet, government hosting services, and security encryption protocols – it's critically important that the TIC 3.0 guidance is used to provide the foundation for secure connections across solutions.
GSA recently released draft modifications to add the TIC 3.0 service as a sub security service to EIS. Allen Hill, Acting Deputy Assistant Commissioner for Category Management, Office of Information Technology Category (ITC), Federal Acquisition Service, GSA, said he hopes this collaboration will help agencies mature their zero trust architectures.
"Having the TIC 3.0 guidance allowed us to aggressively push the envelope," said the VA's Allen.
The Cybersecurity and Infrastructure Security Agency's efforts over this past year, as well as TIC's alignment with EIS, are great examples of what we can accomplish through innovation and strong collaboration. The team demonstrated real leadership, quickly putting the TIC 3.0 Interim Telework Guidance in place to support agencies as they scaled up the remote workforce. This progress is a permanent, positive shift for the Federal government – supporting the move to modernize remote access and enable secure cloud services. We're still learning – but we've taken a giant leap forward.