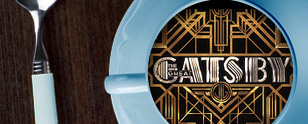 How did a wannabee Scott Fitzgerald in college become a middle-aged man fascinated by government audits?  Now that's a question I frequently ask my reflection in the mirror while shaving.  But, fascinated I am.
As if it's not enough to ingest GAO APBs, I recently found myself fascinated by a new analysis of the last 31 years of GAO audits.  That's 1.3 million pages and more than 40,000 recommendations.  I tip my hat to the digital detectives at Deloitte, who conducted text analytics against GAO reports dating back to 1983 – an audit of the auditors.  This is an astute piece of work – and if Deloitte's goal was to grab GAO's attention, then the green light is on.
Top Five in Focus:
The report considers seven questions.  I'll drill down on five:
1. Are GAO Recommendations Effective in Driving Change?
Yes.  Agencies completed 81 percent of GAO's recommendations between 1983 and 2008.  Unfortunately, it can take a while – as much as four years in some cases.  The report suggests prioritizing recommendations and setting associated deadlines.
2. Where do Agencies Fail?
Feds have issues where data's part of the problem – doesn't bode well for the Data Act or new CDO spots.  We run into problems when inter-agency or inter-discipline coordination is required – troubling in a collaboration economy.  Healthcare and transportation recommendations are common stumbling blocks – what ails healthcare.gov?  Ironically, agencies frequently hit the wall when reports call out high-ranking officials or Congress – seems leadership's more comfortable pointing the finger than getting the finger.
3. Where do Agencies Succeed?
Seems agencies do well implementing IT recommendations – IT has two in the top four most likely to succeed spots.  Agencies have successfully implemented 94 percent of GAO IT security recommendations – and 87 percent of overall IT improvement asks.
4. Does Nagging Help?
No, no, no, no, no.  Repeated GAO reports on hard problems don't improve outcomes.  Seems the toughest problems really require Congressional intervention.
5. Has GAO Changed Its Focus Over Time?
Not much.  GAO consistently focused on the same topics in the '80s and '90s.  The exception, IT has replaced Natural Resources and Environment oversight since the turn of the century.  Watch this space.
Nick Carraway, Gatsby, and the CIO
Let's try to bring it together for the dismount.  While the areas of focus haven't changed much, GAO has amped up its volume in the top five areas of oversight – from 5,112 recommendations in the '80s to 10,682 in the '00s.  That growth tracks with the increase in partisan rancor in Congress, and suggests that perhaps Congress is using GAO as a soft power tool to spur change it can't legislate.  The big takeaway for CIOs, weighed down with their new FITARA armor – look for the volume and frequency of GAO IT recommendations to get more intense.  That even before IT's recent debut on GAO's 30 High-Risk Watch List.
Okay, but here are the difficult questions from Nick Carraway – if GAO's recommendations are super effective, and Deloitte says that they are, why is Fed IT still in such a mess?  Have we succeeded our way on to the High-Risk Watch List?  Without commitments to change and effective leadership from OMB – improving IT outcomes is as futile as pursuing Daisy Buchanan.  Let's hope it ends better for Mr. CIO than for Mr. Gatsby.  We beat on boats against the current…