The Next Tech Tsunami Is Here: How to Ride the Wave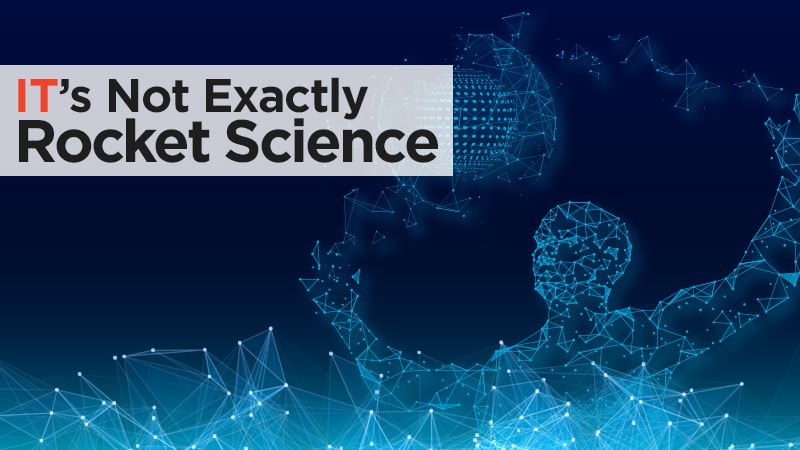 Our lives are very different today than they were even 15 years ago. We walk around with computers in our pockets and do things like share our locations with loved ones via satellite technology. Still, the changes we've experienced so far are nothing compared to the tech tidal wave that's approaching.
A convergence of computing advancements ranging from supercomputers to machine learning will transform our daily lives. The way we learn, communicate, work, play, and govern in the future will be very different.
The question most IT decision makers are asking themselves right now is what they should do to prepare for the technology waves that are barreling at them. The short answer: Jump in. The only way to stay in the game is to play in the game. A certain amount of failure is inevitable, which is why it's critical to experiment now and adapt quickly. Given the rate at which technology is evolving, anyone who takes a wait-and-see approach in hopes of finding a perfect, neatly wrapped, risk-free solution will be left out entirely. Or, alternatively, they will be left with a hefty bill for the dubious pleasure of playing catch-up.
The good news: Anyone with a cloud strategy is part-way there. The future of technology is the cloud. Every significant emerging advancement is predicated on it. Without it, the tech revolution would cost too much or take too long. The only practical and affordable way to store, collect, and analyze the massive volumes of data we'll be bombarded with–data that's generated by everything from smart watches to self-driving cars–will be through a cloud-based computing system. The tools we will use to make sense of our modern lives will be deployed in the cloud, because it's the simplest, fastest, and most affordable way to use them.
In this series, we're going to highlight the six technology waves that we expect will make the biggest impacts in the coming years. They are: Accelerated Computing, Applied Artificial Intelligence, Cybersecurity, Software-Defined Everything, Ubiquitous Computing, and New Habits. Tech waves are plentiful, but not every wave is meant to be surfed by every organization. This series aims to help you distinguish which ones are right for you.

Tom Soderstrom is the IT Chief Technology and Innovation Officer at the Jet Propulsion Laboratory (JPL). He leads a collaborative, practical, and hands-on approach with JPL and industry to investigate and rapidly infuse emerging IT technology trends that are relevant to JPL, NASA, and enterprises.