The Situation Report: All-Hands Edition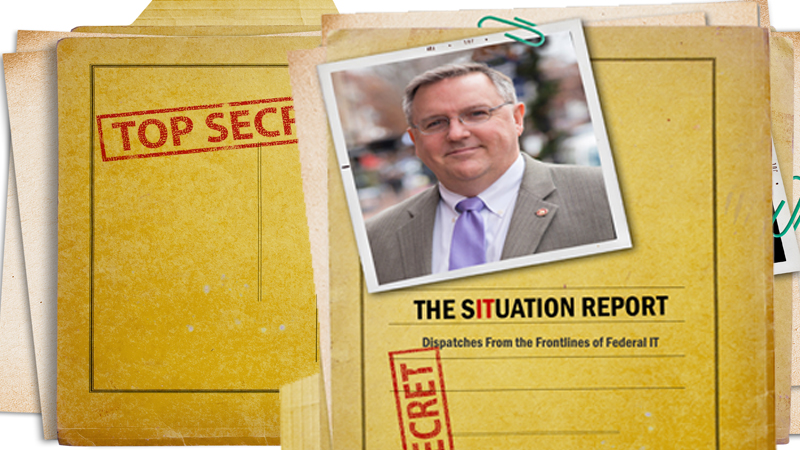 Commerce Hiring
Department of Commerce Chief Information Officer Steve Cooper is hiring.
"I'm reaching out to my network to seek recommendations for, and direct expressions of interest in, two [senior executive service] positions in the Office of the CIO at Commerce," Cooper wrote to his LinkedIn connections—including The Situation Report. "Both openings are career positions and are the result of a departure for promotion and a retirement.  One position represents our Deputy CIO role, and the other represents our CTO role."
Meanwhile, Cooper's career remains in motion. The Commerce CIO on March 1 joined the Network Centric Operations Industry Consortium advisory council, which is led by former Defense Information Systems Agency director Harry Raduege.
A Purdy Nice Gig
Remember Andy Purdy? He's the former acting director of the Department of Homeland Security's National Cyber Security Division who most recently went on to become the chief security officer of Huawei Technologies USA. Huawei, as some of you may recall, is the China-based global electronics giant that the U.S. intelligence community has kept at arm's length because of its close ties to the Chinese government. In fact, The Situation Report has picked up recent signals that despite a secret meeting between NSA officials and Huawei executives brokered by former NSA Director Michael Hayden, the company remains on the "do not trust" list. Some of Purdy's former colleagues have not forgiven him for the move to Huawei, either.
However, my Shanghai listening post has picked up strong signals emanating from the Changhang Building in the Pudong District, that Purdy is now the vice chairman of the Open Group Trusted Technology Forum. Ironically, the OTTF is focused on the development of a global supply chain integrity program, framework, and standard to provide buyers of IT products with a choice of accredited technology partners and vendors.
Boot Camp & Casting Calls at VA
The Department of Veterans Affairs' Enterprise Program Management Office (EPMO) reached initial operating capability last month, according to an internal email from VA CIO LaVerne Council, obtained by The Situation Report. According to the email, Rob C. Thomas II, the VA's deputy assistant secretary, facilitated the first of a series of EPMO Bootcamps. "These sessions communicate upcoming changes, share the direction of the EPMO, and provide a forum for staff and teams to get their questions answered in real time. These sessions will continue through March and April, and they will culminate with a Project Manager Summit later this spring," Council wrote.
VA's corporate and Veterans Health Administration clinical IT Account Managers–Jackie Patillo and Alan Constantian–are now in place and are working together to create a new way for the Office of Information and Technology to interact with its VA partner organizations. "They will work collaboratively with the EPMO and Service Delivery and Engineering (SDE) to ensure that we are anticipating our business partners' needs to provide a seamless IT experience," said Council.
In addition, Council recently launched a casting call for a new Employee Engagement Task Force, "a group whose impact will be felt throughout OI&T as they build a better employee experience," Council wrote. "If you think you have the mind-set and skills to join that cast, please apply."
All-Hands at FedRAMP
Matt Goodrich kicked off March with what will certainly go down as the shortest all-hands strategy meeting in the history of strategy meetings. The FedRAMP Program Management Office posted a summary video Wednesday of its all-hands meeting that ran for a whopping 46 seconds. Our Internet surveillance team picked up an audio feed from the meeting, at which Goodrich proclaimed that FedRAMP is "one team, one dream."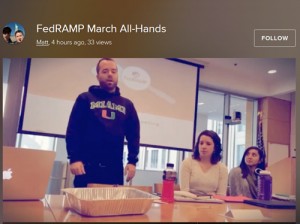 Have a Situation Report to share? Send it in confidence to dverton@meritalk.com.