The Situation Report: Federated IDs For Health IT and Insider Threat Update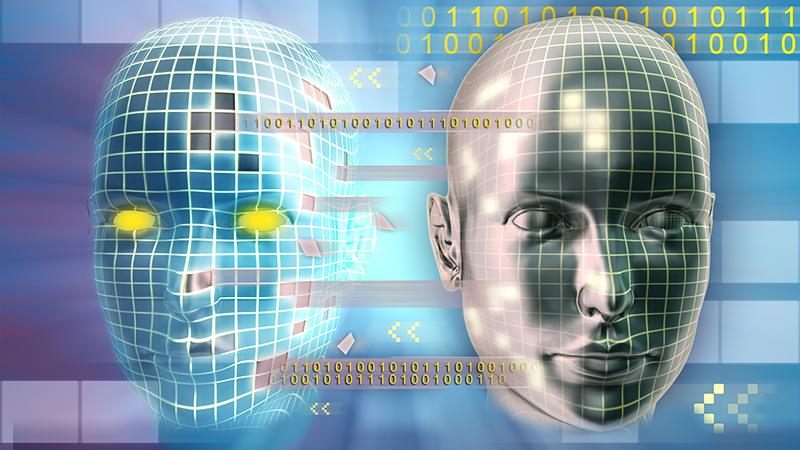 Talent Crunch
Just how tough has it become for Federal agencies to find skilled technical talent? It's become so tough, in fact, that the National Security Agency is collecting resumes from "former civilian affiliates" who have the necessary skills, experience, and security clearance to help the agency "augment the existing work force on high priority projects or programs."
Federated Identity Pilot
My Gaithersburg, Md., listening post has picked up signals coming from the National Strategy for Trusted Identities in Cyberspace that a new pilot program is underway to demonstrate the use of federated online identity technologies for use by hospitals and patients.
"Currently, patients and providers need to obtain new identity credentials to access health information at different organizations," according to the Federal funding opportunity announcement intercepted by the Situation Report.
"Technologies exist to streamline authentication to web portals today but mostly exist to service one organization only. The goal for this project is for hospital systems to work with other regional health systems and provider groups to operationalize the acceptance of federated identity and operate the pilot for at least six months. The use cases for this pilot would involve a federated credential solution that allows patients and health care providers to use the same credential with at least two healthcare organizations."
Applicants must apply via Grants.gov by June 1. NIST said it expects to start the $750,000 to $1 million pilot project by Oct. 1.
Insider Threat Updates
My E-Ring listening post at the Pentagon reports that the Defense Department continues to make significant progress on its insider threat detection program and the intelligence community's new continuous evaluation (CE) effort. Reports indicate that DOD has expanded its CE program to 225,000 employees, and is on track to reach 500,000 personnel this year.
But the overall Federal effort to establish Insider Threat Programs at the agency level by December 2016 is at risk, according to the latest cross-agency priority goal quarterly update, obtained by the Situation Report. The National Insider Threat Task Force has missed all three key goal dates for establishing programs at the agency level.
"Most of the executive branch departments and agencies have accomplished program establishment tasks. Many departments and agencies are discovering challenges with issues such as organizational culture, legal questions, and resource identification, to name a few," the report states.
In addition, it's still taking much longer than it should to obtain a security clearance. For example, the 82,186 secret-level security clearances initiated during the first quarter of 2016 took an average of 116 days—that's 42 days longer than the intelligence community would like. The 17,100 initial top-secret clearance requests took an average of 203 days to complete—89 days longer than the goal set by officials.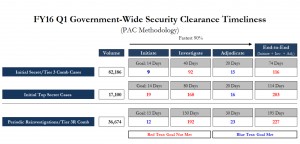 Migrant Intelligence
The real Donald Trump (@realDonaldTrump) will be happy to learn that my Oval Office listening post has picked up strong signals that the National Security Council is taking steps to address the intelligence challenges related to screening migrants. Monte Hawkins, an intelligence officer and NSC staffer, has been tapped to be the senior adviser for migrant screening and vetting on the NSC staff.
L.A. Gets New Deputy CIO
Excited to start as new Deputy CIO, Asst General Manager of #LosAngeles working for @MayorOfLA @TedRossLA #opendata pic.twitter.com/WJLtWhFMZ7

— Jeanne Holm (@JeanneHolm) April 5, 2016