The Situation Report: Former NSA Director Questions Administration's Silence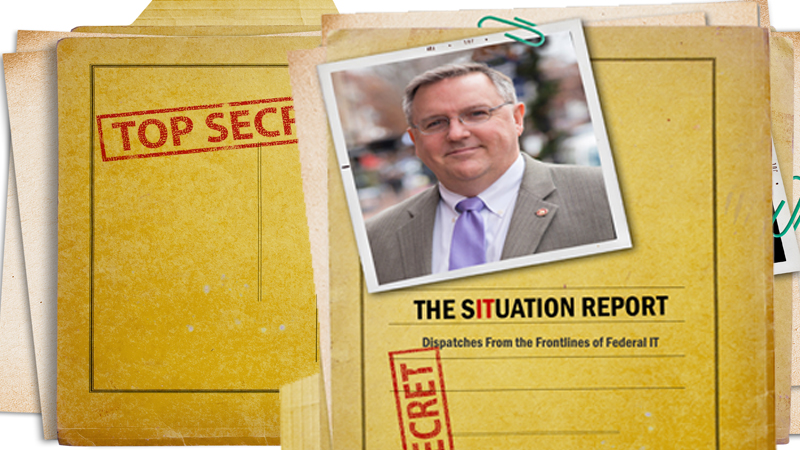 "Their silence was puzzling."
Former NSA Director Michael Hayden's new book, Playing To The Edge: American Intelligence In The Age Of Terror, raises some tough questions about the Obama administration's lack of support for the agency in the days and weeks following the Snowden revelations.
"That most members [of Congress] who were most knowledgeable of what NSA was doing were supportive was heartening," Hayden writes. "But there were members of the executive branch who were (or should have been) equally knowledgeable, and their silence was puzzling."
Hayden does not shy away from pointing out who those senior administration officials were. "If the vice president made any public defense of NSA, I must have missed it. So, too, with the secretary of defense, for whom the director of NSA works," writes Hayden. "The same applies to officials like the national security advisor and the secretary of state, who actually help set intelligence requirements and receive reports based on that tasking. Where did they think this stuff came from?"
FedRAMP Organizes Hasty Defense
Matt Goodrich and GSA's Federal Risk and Authorization Management Program (FedRAMP) have been taking heavy fire since the publication last month of the Fix FedRAMP position paper by the FedRAMP Fast Forward Industry Advisory Group. That paper, which details major problems experienced by cloud service providers—problems that may spell the end of the program if they are not addressed in an honest and deliberate fashion—will be the subject of a major event March 3 on Capitol Hill hosted by the Cloud Computing Caucus Advisory Group.
But The Situation Report's scouts are reporting significant activities behind the lines. Not only has GSA turned its back to the government and industry participants who contributed to the report by refusing the opportunity to participate in the March 3 discussion on Capitol Hill, but human intelligence indicates that at least one industry leader may have "overheard" a not-so-subtle premonitory muttering.
18F's Unfair Advantage?
The General Services Administration's in-house innovation lab, popularly known as 18F, announced Feb. 23 that it is expanding its consulting services to assist Federal agencies that issue grants for technology projects to state and local governments. My Tysons Corner listening post has picked up strong signals that GSA is crossing yet another line—solidifying the fact that the government has established its own IT consulting firm, creating a potential competition nightmare for industry.
"This seems to be crossing a line where the US govt is now directly competing w/ the private sector," tweeted one beltway bandit.
"Yes, it's always been a consulting firm inside a Govt agency," responded another bandit and former Federal consulting firm CEO.
Others are questioning—yet again—whether or not GSA and 18F should even be in the business of consulting with state and local agencies when the Federal technological infrastructure is crumbling under their feet. This seems to be a common refrain when it comes to GSA. Does anybody remember the response to cloud.gov?
GSA's shiny new tech innovators need to tread carefully. There's a long history dating back to 1955 that clearly states "the Federal Government…will not start or carry on any commercial activity to provide a service or product for its own use if such product or service can be procured from private enterprise through ordinary business channels."
Job Opening
18F may not think it competes with private industry as a government-subsidized consulting firm, but its job openings sure make it sound like a private sector entity. Take the latest opening for the agency's new Director of Custom Partner Solutions, for example. Here are a few of the job requirements:
Ensure the fiscal health of this business unit, including business planning, resource and revenue projection, and business development.