The Situation Report: Removing the Intelligence Community CIO's Extra Hat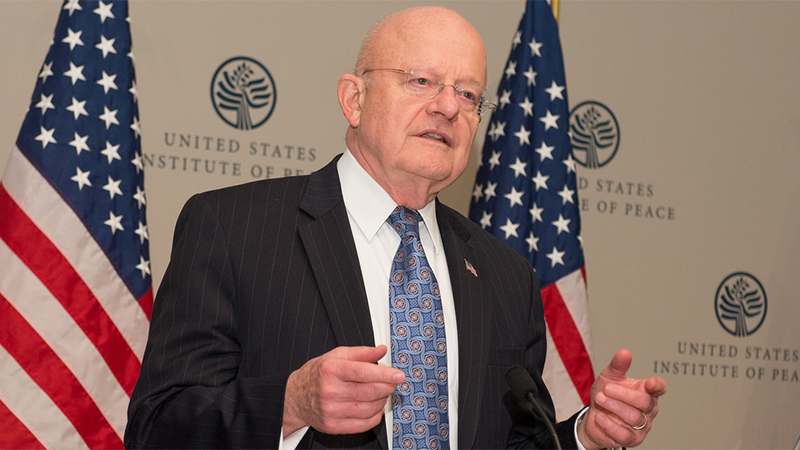 Photo: Director of National Intelligence James Clapper. (Credit: INSA)
Two Hats Are Not Always Better Than One

MeriTalk recently broke the news that the Office of the Director of National Intelligence is planning to hire its first chief information officer. Sounds pretty straightforward, but my Langley, Va., listening post has picked up strong signals that there is much more to the story and the timing of this new job search at ODNI.
Keen intelligence community observers will know that the ODNI traces its roots to the Intelligence Reform and Terrorism Prevention Act of 2004. But only the most sophisticated observers will recall the amendment that the first intelligence community CIO, Dale Meyerrose, succeeded in getting into the 2005 Intelligence Authorization Act. That bill, which became law on Dec. 23, 2004, included the following section:
'(d) PROHIBITION ON SIMULTANEOUS SERVICE AS OTHER CHIEF INFORMATION OFFICER- An individual serving in the position of Chief Information Officer may not, while so serving, serve as the chief information officer of any other department or agency, or component thereof, of the United States Government.'
What does that mean? Well, we asked a few of our data scientists to run this through our decryption tools and it sounds like the ODNI—the center of gravity for intelligence policy in the post-9/11 era—has been dual-hatting the intelligence community CIO for the last decade.
"It may have been a benign oversight. Somebody in the general counsel's office finally noticed," said one Langley insider. It also means that it's probably time to update Intelligence Community Directive 500, which sets forth the authorities for the IC CIO. Former DNI Mike McConnell signed Directive 500 in 2008. The job posting for the new ODNI CIO position, however, remains extremely vague in terms of how the two CIOs are to coordinate their responsibilities—a critical step to ensuring the survival of the Intelligence Community Information Technology Enterprise initiative, known as ICITE.
Protecting ICITE
There's no question that the ODNI has gone through some growing pains, especially since it has faced an uphill battle against an army of doubters who were often very vocal in their opposition to the need for such an office. But Director of National Intelligence James Clapper has done an amazing job of elevating one of the most pressing issues facing the IC—establishing a common computing and information sharing environment that will enable rapid collaboration and decision-making.
"There is a desperate effort underway to ensure that ICITE survives the election and presidential transition," our Langley source acknowledged. "ICITE has become the singular technological artifact of the DNI, yet there is no enterprise architecture, there is only ICITE," our source said. "They're hoping that by January 2017 ICITE and enterprise architecture are one and the same thing. So anything that works toward that goal is critical. Making sure the ODNI is a going concern as a hub entity with an empowered CIO is part of that. They're going to try to fix that quickly."
Quickly indeed. The ODNI CIO job announcement closes April 15 and plans call for a new CIO to be on board within 30 days.
Send your Situation Reports in confidence to dverton@meritalk.com