The Weekend Reader-Nov. 4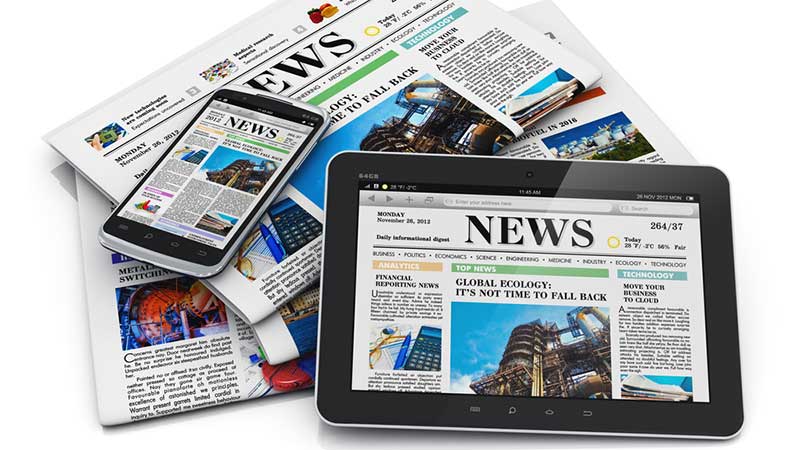 Industry Insider: What's Happening in IT
MeriTalk compiles a weekly roundup of contracts and other industry activity. Stay up to date on everything that's happening in the Federal Information Technology community. MeriTalk.com keeps you informed about the topics that mean the most to you and creates a targeted platform for cooperation, public-private dialogue, highlighting innovation, and sharing informed opinions. This week: News from OSI Systems, ProPublica, FedRAMP, VMware and more.
Air Force Speaks to Congress About Cloud Computing Fund
The U.S. Air Force is talking to Congress about starting a multiyear, replenishable fund for cloud computing, according to Frank Konieczny, CTO of the Office of Information Dominance and CIO of the Office of the Secretary at the U.S. Air Force. Cloud computing would be widely adopted by Federal agencies if the congressional funding process changes to accommodate IT modernization. Agencies have trouble predicting the budget they'll need for cloud computing because of the fluctuating nature of certain applications. "It's just a ridiculous exercise." In some agencies, cloud adoption is occurring whether or not it's cost effective.
New Cybersecurity Job Search Tool Features Interactive Map
The National Institute of Standards and Technology announced the release of CyberSeek, an interactive map that shows cybersecurity job availability by both state and locality. At the time of publication, the map showed nearly 349,000 cybersecurity job openings nationwide and a total employed cybersecurity workforce of more than 778,000. The website also includes a Career Pathway section, which provides job seekers and those looking to get into cybersecurity careers with entry-level positions, salary statistics, and potential career pathways. The tool is also designed to help employers find areas of the country with a high saturation of cybersecurity workers, as the current market has more open positions than workers able to fill them.
Q&A: The Indiana University Professor Who's Trying to Weed Out Fake News
MeriTalk conducted a Q&A with Filippo Menczer, a professor of Informatics and Computer Science and the director of the Center for Complex Networks and Systems Research at the Indiana University School of Informatics and Computing. In May 2016, he and his team launched the Observatory on Social Media (OSoMe), a big data hub for people to analyze social media trends.
Top 10 Ways to Make FITARA Work
Censeo Consulting Group worked with Cyrrus Analytics and Hettinger Strategy Group to create the report "FITARA at a Crossroads." MeriTalk summarizes the 10 recommendations. GAO would continue to audit the government's ability to meet legislative requirements. If GAO could access OMB's agency data, which is more detailed than the information stored by any other entity, they would be able to make more accurate assessments. The grading criteria need to reflect new fields and provide incentive for future FITARA behaviors.