Trump's Tech–What's Ahead?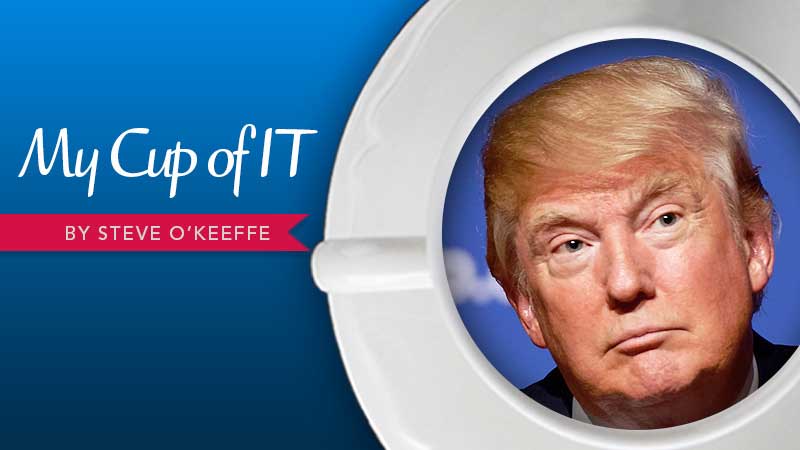 Who's running IT in the transition? Who's up as the new Federal CIO? What's with the new Cyber EO?  Right now, we've got more questions than answers in Federal IT. Here's a short pour. Insights from the Hill, Trump transition team, GSA, DHS, and across government.
Fed CIO?
Word is, nothing's going to happen quickly. May be that folks are still chewing on the Tony Scott State of Federal IT leave behind. Tony, you should have got better contract support–it's so long it makes Vivek's 25-point plan seem simple. Here's what we hear. Reed Cordish is calling the shots. Cordish is a former world-ranked professional tennis player. Based on his meetings with GSA, he's a big fan of 18F and Digital Services. Likes the agility. Reed may want to read the IG reports on 18F–two more coming any day now.  Congressman Hurd's looking at holding a hearing on 18F in 60 days. But back to the Federal CIO decision–hearing we won't see the position filled until May or June. Current frontrunner, Jessica Tisch, deputy commissioner of IT at NYC Police. She's an heiress to the Tisch multibillion-dollar fortune.
Cyber EO
You've already read the revised Cyber EO–and we've reported on it. Here's the 411. We briefed the MeriTalk Tech Iconoclasts paper–and the EO maps very tightly to recommendation four .usa 2020. Let's face it, government IT is very bad at retiring legacy systems–the EO provides an important kick in the rear. It says that big agencies will keep their IT castles, but smaller agencies will need to go to shared services–makes a lot of sense. It makes agency and department heads accountable–a good thing, but it cuts right across FITARA. It puts GSA right in the middle of the modernization mix–and clearly we have some track record issues.
Some huge questions. The administration will need to bring its wallet–it's going to take massive investment. Do the Republicans have the stomach for this spend? It's going to drive a lot of friction, with no Federal CIO and little management in place, can the administration pull it off? And, of course, the inevitable questions, is this the final EO and when will we see John Hancock on the paper?
Word is Joshua Steinman is the architect for the next wave of Federal cybersecurity.
One final note for the dismount, if anybody tells you they know precisely what's happening in government tech right now, question their credibility…