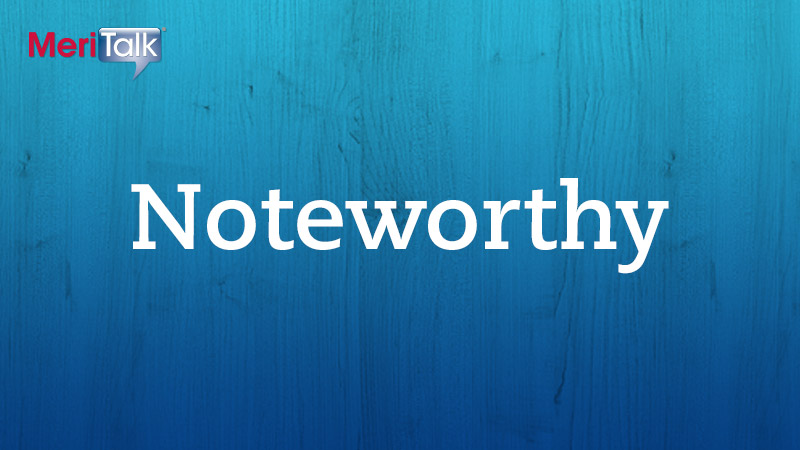 Federal agencies lose an estimated $300 billion a year to fraud, waste, and abuse. Bad guys are the Grinch – $300 billion could pay a lot of bills. Or pay for better cybersecurity. That's what agencies want for Christmas.
No agency is safe, according to the esteemed panelists at MeriTalk's Stealing from Uncle Sam forum.
Lump of Coal
Gary Cantrell at HHS, Dean Silverman at IRS, and Nancy McNamara at FBI discussed the alarming scope of Federal fraud, waste, and abuse.
Health and Human Services, Social Security, IRS – agencies across the board are struggling with identity theft, falsification of financial records, and many other scams.
"There's more fraud than we are able to address," Cantrell told the audience.
Avalanche of Data
It's not all bad news. HHS and other agencies are using analytics and making strides. The IRS has identified and stopped $10 billion in identity theft over the past two years. Take that, Grinches. But fraudsters still get many happy returns from the IRS, and the bad guys are able to pivot quickly.
Many agencies are snowed under by data. The key is to start small. Instead of trying to solve all their problems at once, agencies can use analytics to clean up one program. Then move on.
"It starts with the awareness that you're constantly under attack," Joseph Conway, CTO at Fed Centric Technologies, said during the forum's industry panel.
Tis the Season of Giving
Agencies also need to share data.
"The most effective legislation would provide a framework for agencies to collaborate more openly and effectively," said Eric Motz, Technical Services Manager at Splunk, the data analytics software firm. "The best defense is visibility into everything so you can go back and trace patterns."
The private sector succeeded in creating communities where similar businesses could share information to strengthen cybersecurity. But at the Federal level agencies lack standardization and the ability to harmonize so much different data coming at them.
No one should try to crack the code from The Matrix. Keep it basic.
Brand New Toy?
Many panelists urged agencies not to forget about the people behind computers – better training, people with the right skills. It all adds up to better cybersecurity.
Agencies often suffer from near-sightedness – overlooking employees in favor of technology. Advanced analytical tools can detect certain patterns and outliers in sets of information, but it takes skilled workers to program these codes and determine what is relevant.
Some agencies have had difficulty filling the personnel gaps.
"What's been quite difficult for us is getting the right personnel to do that. We're developing our analytical cadre, but it's taking longer than we would like," McNamara told the audience.
New Year, New Insights
Lots more to come on fraud, waste, and abuse in the New Year, including an interactive research project that will dig deep into the issue. Stay in touch with the MeriTalk Big Data Exchange here. Let us know – does your agency use analytics? Do you have suggestions for others on using analytics to slow fraud, waste, and abuse?
Drew Doggett contributed to this blog
Read Five Ways Big Data Can Fight Fraud, Waste, and Abuse

Feel like sharing something Noteworthy? Post a comment below or email me at bglanz@300brand.com.
Bill Glanz is the content director for MeriTalk and its Exchange communities. In the past 14 years, he has worked as a business reporter, press secretary, and media relations director in Washington, D.C.