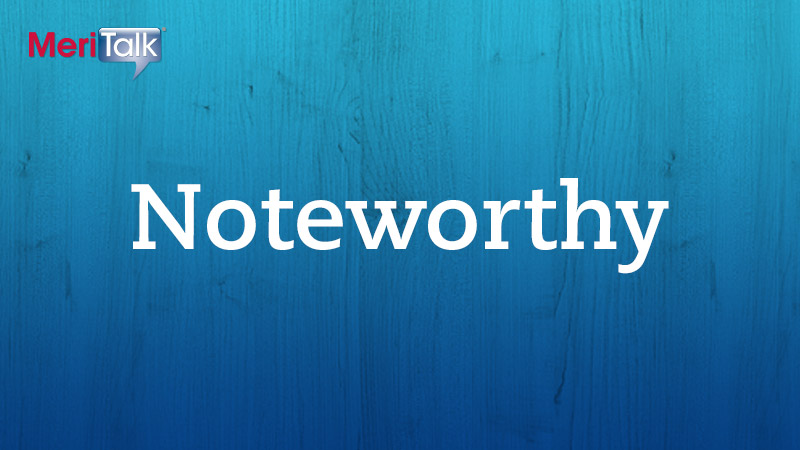 Pot's legal in DC (unless Congress steps in and says no to drugs). Nearly 70 percent of voters gave weed the high sign. But that's not smoke in the sky. Those are clouds because there's a lot of buzz surrounding cloud computing these days.
Cloud and Data Centers: A Joint Effort
Feds are (trying to) consolidate data centers. But they have to weed through the impact of consolidation on their cloud strategies.
We asked Defense Information Systems Agency Deputy CTO Jack Wilmer to talk about data center consolidation and cloud computing at the Data Center Exchange meeting next week.
DISA has a unique perspective on this. The agency hopes to leverage commercial service providers to support Level 5 and Level 6 workloads. That's as high as DISA gets – Level 6 represents the top grade of classified and secret government information that can be exchanged through cloud services.
Wilmer will talk about:
Whether cloud hinders consolidation
How DISA is working with commercial providers
Cloud security
Modernizing networks
But wait! There's more.
Cloud Connect
We asked Jack to stick around and have another conversation with us following the Data Center Exchange meeting.
He said yes!
So we plan to host a half-day event called Cloud Connect. We've asked agency CIOs to discuss how they coordinate and manage data across multiple environments – public, private, and hybrid clouds. We know many continue to debate the value of cloud services and struggle with decisions over where best to store data and applications.
Room to Grow
A lot of you saw the report over the summer that said seven agencies surveyed by the Government Accountability Office have moved only 2 percent of their systems to the cloud, up from 1 percent in FY 2012. It also said:
Among those agencies, spending on cloud services increased to $529 million in FY 2014, up from $307 million in FY 2012
Those seven agencies collectively had not considered cloud computing services for about 67 percent of their investments
There's still a lot of room to grow.
These Smart People Will Attend
At Cloud Connect we'll have a CIO panel, a panel on private cloud, and a panel on hybrid cloud. David Bray, Federal Communications Commission CIO, Steve Cooper, Department of Commerce CIO, Rick Holgate, Bureau of Alcohol, Tobacco, Firearms, and Explosives CIO, and Richard McKinney, Department of Transportation CIO all plan to attend.
Find Out the Latest Buzz
Register for the Data Center Exchange meeting here.
And register here to attend Cloud Connect. Both are scheduled for Tuesday, November 18. It's a cloud doubleheader.
(Remember, both events are only for government employees.)
Join us and share your stories about cloud and consolidation. What has worked? What are agencies struggling with? Does anyone else have the munchies?
Feel like sharing something Noteworthy? Post a comment below or email me at bglanz@300brand.com.
Bill Glanz is the content director for MeriTalk and its Exchange communities. In the past 14 years, he has worked as a business reporter, press secretary, and media relations director in Washington, D.C.