What are Public Clouds Made of?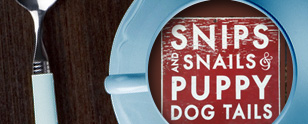 If little girls are sugar, spice, and all things nice. And, little boys are slugs, snails, and puppy dog's tails. Then the September 2nd Synergy Research Public Cloud Infrastructure report puts the gadget guts of public clouds into plain view. This fascinating dissection of the categories of stuff that constitute clouds gives better insight into the complexity that makes things simple.
It tells us that the global public cloud component market grew from $18 billion in 2013 to $22 billion in 2014 – but that that market appears to be shrinking this year, Synergy pegs the market this year to date at $13 billion. Unless there's a spending spree at year end. This provides an interesting counterpoint to Amazon Web Services recent announcement that it doubled its profits 2015 over 2014.
The Synergy report tells us how the public cloud infrastructure treasure's broken out. 54 percent computing systems, 22 percent storage, 19 percent infrastructure, and 3 percent management and security. No, that doesn't quite get us to 100 percent. But who's counting…?
The study shows us the big dogs in cloud infrastructure – its Cisco, HP, Dell, IBM, and EMC in that order, with Hauwei in six. Guess Dell just jumped up that list. How quickly those revenues are growing year on year and quarter on quarter. Cisco's cloud revenue grew more than 15 percent year on year this quarter – hitting $1.93 billion so far this year.
Cisco dominates networking infrastructure, switching, Ethernet switching, routing, and interconnect routing. Brocade is more than twice the size of the next competitor in SAN. F5 and Citrix in Application Delivery Controllers.
What does this mean for Federal? A lot. It's important to recognize that the whole IT ecosystem is connected. In today's hyperconnected world, it's all about scale – and it's foolhardy to consider government technology as distinct from the commercial market.
A couple of questions for the dismount. If this is what public clouds are made of – where's all that open source hardware CSPs are propagating? How does its marketshare stack up against the traditional infrastructure providers? Those metrics will predict the velocity of future IT mergers and acquisitions. Hats off to Synergy for the new insight – but like that first kiss from my little daughter, it only leaves me wanting more…