Backyard Cyber Smoke
Cyber Smoke is going virtual – and bringing with it the critical cyber public-private dialogue that is necessary to the business and mission delivery of government services. Join us for this virtual intersection of top of mind cyber topics, hosted by leading cyber experts that own these programs in government – all from the comfort of your home or backyard.
The Cyber Smoke Salons will feature several program and networking spaces, covering TIC 3.0, CDM, zero trust, and telework – each hosted by Federal cyber experts. Here's your chance to mingle, listen, learn, and build relationships in this fun, new Cyber Smoke platform.
Backyard Cyber Smoke will take place on Thursday, June 18 from 6:00 – 8:00 p.m.
Additionally, in these challenging times please continue to make contributions to our Cyber Smoke charity partner, the USO-Metro: https://www.classy.org/campaign/combat-covid-19/c280710
June 18, 2020
6:00 pm – 8:00 pm
Virtual
Cyber Smoke benefits USO-Metro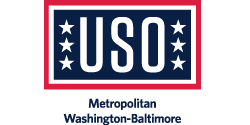 Sponsors
Please contact cgatto@meritalk.com or 703-883-9000 ext. 160 if you are interested in becoming a sponsor for this event.
Featured Speakers
Mike Horton, Acting Deputy Chief Information Officer, Department of Homeland Security
Mason McDaniel, Chief Technology Officer, Bureau of Alcohol, Tobacco, Firearms and Explosives
John Felker [pending approval], Assistant Director, Integrated Operations Division, Cybersecurity and Infrastructure Security Agency
Paul Cunningham [pending approval], CISO, Department of Veterans Affairs
Register
Registration is now closed. If you would like to register for Cyber Smoke, please contact Jenny Olivero at jolivero@meritalk.com or (703) 883-9000 ext. 164