Federal Cloud: What Are Agencies Learning?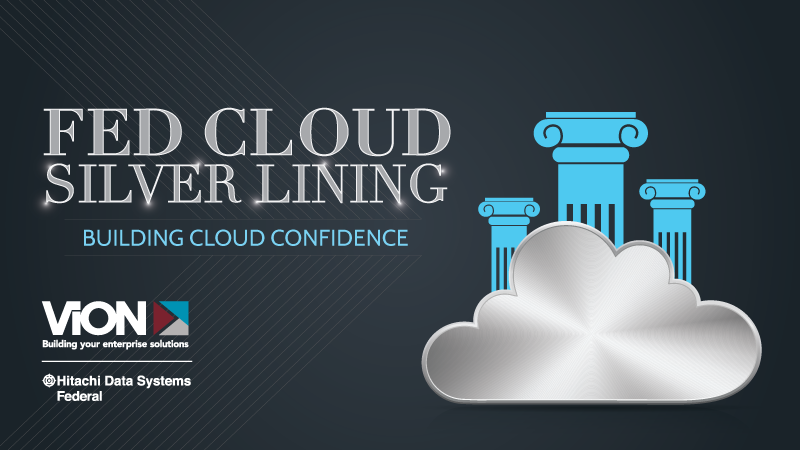 We don't need a crystal ball to know the future is bright for Federal cloud.  While agencies are starting to embrace cloud – today, 85% of Federal cloud decision-makers are more optimistic about what cloud can do for their agency than they were five years ago – think we can all agree the Federal IT community is still in the cloud learning curve.  Looking at efforts to date, what have agencies learned?
Planning Counts.  So Does Flexibility. 
What is the common characteristic among agencies that have had cloud success?  Strategy.  Not only do they have a strategy, but they implement it as well – and are not afraid to change plans, if needed.
These cloud pioneers have considered the best cloud model for their agency and also planned the migration using various methodologies – for example, a methodology that includes agile application development for cloud.
They've also reached out to their CIO peers to learn implementation best practices – tips and tricks of the trade.  While one agency's approach may not be a perfect fit for the next, every agency can learn from each other's efforts – in both areas of success and improvement.
Know What's Under the Covers.
Looking at the cloud planning process today vs. a few years ago, most agencies have a better appreciation of understanding the importance of the IT environment.  Know your applications; what workloads are where – what is in mainframes, what is virtualized; and which applications will be easiest to move.  Apps developed more recently in a virtualized environment will be better candidates for cloud migration than older applications hard-coded in a mainframe environment.
IT Takes a Village. 
Traditional IT models have led to silos of expertise – infrastructure, applications, networking, and finance.  For cloud success, everyone needs cloud education.  More often than not, the finance team is brought on too late in the process.  This increases the probability of a budget speed bump.   Successful cloud leaders pull the team together and focus on growing cloud expertise before they begin the migration process.  Better education leads to better decisions.
Don't Go It Alone.
A 2014 MeriTalk cloud report ("Cloud Control: Moving to the Comfort Zone") asked Fed IT decision-makers if they were comfortable handing their migration process over to CSPs – and only 44% said yes.  Today, 79% of Feds are comfortable turning their data over to a trusted CSP.
Why the change of heart?  Assessing cloud complexities requires extensive knowledge on a variety of fronts.  CSPs and cloud partners bring the experience – and accompanying knowledge – of multiple implementations, helping agencies understand all facets:  How it works, how to buy it, how to run it, and how to resource it.  Leveraging private partners also helps ensure your agency considers the most up-to-date cloud options.
Private, Public, or Hybrid?  The Option is Yours. 
There are pros and cons to all cloud models.  The key to figuring out which works best for your agency begins with a foundational assessment before you make your cloud selection.  Agencies with the most cloud success are the ones who understand their environment: current and future needs, their budget constraints, their team, and their risk profile – capital, operational, budgetary.
Private cloud options provide agencies with the security they seek, while public cloud provides versatility.  And, agencies can now gain the benefits of both through a hybrid cloud model.
Cloud Success:  Step by Step
Start small, select the right applications to move, and seek out cloud lessons from the public and private sector.   Have a plan, but stay flexible.
The good news is that there are many cloud success stories and many more resources available than there were just a few years ago – helping to build cloud knowledge and ease cloud transitions.
And that's the real silver lining.
Learn more about how the business of cloud can help your agency build its dream Federal cloud.
This blog post was originally published here.