The Air Force has awarded five small businesses contracts that could top out at $950 million for the rapid development of new cyber capabilities. This contract continues an effort by the service, and the Department of Defense overall, to keep up with potential adversaries in the fast-changing cyber domain.
The five-year, Indefinite Delivery, Indefinite Quantity contract, which has a shared ceiling, was awarded under the Air Force's Agile Cyber Technology 2 program. The companies will work with the Air Force Research Laboratory–AFRL–on the rapid research and development, prototyping, demonstration, evaluation, and transition of new cyber capabilities.
The five companies on the contracts are:
Global InfoTek
Radiance Technologies
Assured Information Security
CNF Technologies
Invictus International Consulting
Work under the contracts will cover areas including cyber threat avoidance and cyber defense; full spectrum cyber operations; cyber network exploitation; cyber situation and mission awareness; cyber command and control; cyber infrastructure; cyber mission assurance; and cyber modeling, simulation, and wargaming.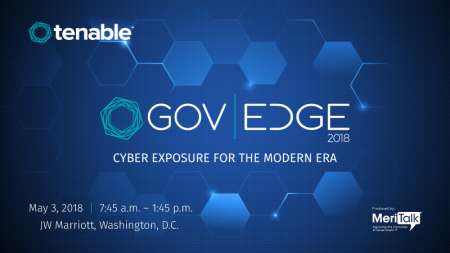 DoD officials have been raising the alarm about the need to invest in cyber capabilities, not least because of developments being made by Russia, China, Iran, and other entities. Evidence of the threats have included Russia's attacks on U.S. infrastructure, its meddling in U.S. elections, and the variety of cyber attacks employed in a hybrid warfare campaign against Ukraine. And, it's not just Russia.  The Chinese are also guilty of cyber espionage campaigns against U.S. government and business institutions.
Keeping up with the competition in cyberspace means getting new technologies, products and capabilities developed, tested, and into the field before anybody else. This requires an R&D and acquisition approach that runs counter to the traditional method of weapons procurement.
"We have to be lean and agile as we execute our programs," Navy Adm. Michael S. Rogers, commander of the U.S. Cyber Command and director of the National Security Agency said last fall at Cybercom's first-ever industry day. "We cannot keep the United States safe into the future, especially in the rapidly changing domain of cyber, using a firehose approach. We have to have the precision of a microsurgeon." Rogers, soon to step down after four years in the job, said the success of DoD's and the intelligence community's cyber efforts would depend on an effective partnership with industry.
ACT 2 ups the ante from the original ACT contract, which totaled $300 million to six companies. While the original contract was a full-and-open competition, whose awardees included large companies such as CACI and L-3 Services. ACT 2 became a small business set-aside contract, although three of its awardees–Assured Information Security, Global InfoTek and Radiance–also were part of the original program. AFRL received 22 bids for the ACT 2 contract.
The standard size of companies eligible for ACT 2 is 1,000 employees. Participants are required to have a Secret-Level facility security clearance upon award of the contract, and then must obtain a Top Secret facility clearance, according to AFRL's original solicitation, which was issued in October 2016.
Read More About