Agency IT leaders said that Application Programming Interfaces (APIs) have been essential in modernizing their legacy systems.
Param Soni, deputy administrator and deputy director at the Department of Labor (DOL), said that he found that the agency had multiple legacy applications that carried out almost the same functions. Soni identified eight to 10 common activities that each of the departments needs in an application and found a platform that could enable those activities. From there, the IT team identified the unique capabilities that each department needed and added APIs in order to meet those needs.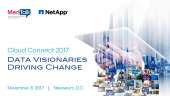 "The goal is to always use existing services," Soni said.
Soni said that DOL consistently turns to commercially available Software-as-a-Service (SaaS) and cloud applications when the agency needs new tools.
Soni created a catalog of shared services that DOL has, so that when departments come to him with new requirements and ideas, they can go through the catalog to see if any of the already held offerings would work.
"We don't build APIs at all nor do I think anyone in the government should," said Joe Paiva, CIO of the International Trade Administration.
Paiva said that with APIs, he is able to look at the journey from the customers' eyes. When a customer needs specific data that the agency doesn't have, Paiva can pull the data from another agency using an API.
"We're building what our customers need rather than building around what our organization does," Paiva said.
Paiva said that he is constantly looking for commercial solutions to what the agency is working on and looking for what legacy systems can be shut down. Sometimes there are communication challenges when figuring out what a customer needs and why.
"As a government person you have to say, 'Is this something the government has to do?' " Paiva said.
Read More About