In a broad agency announcement (BAA), the U.S. Army Research Office (ARO) announced it is seeking proposals to bring private and public sector experts together to collaborate on quantum solutions with their respective research infrastructures.
In partnership with the National Security Agency's (NSA) Laboratory for Physical Science (LPS), ARO is "soliciting Incubator, Collaboration, and Fellowship research proposals for participation in the LPS Qubit Collaboratory (LQC)." The LQC works to: provide research on qubit development for quantum computing; grow collaborative partnerships to handle long-term challenges in quantum information science (QIS) and technology; and build a quantum workforce of tomorrow.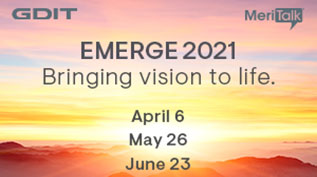 According to the BAA, the LQC works as "a center without walls, in which the nation's researchers can perform their research without regard to physical location, interacting with colleagues, accessing instrumentation, sharing data and computational resources, [and] accessing information in digital libraries."
The BAA introduces LQC Research Thrusts, which are technical areas of interest that are updated periodically and where LQC partners pursue joint research with LPS through Incubator and Collaboration collaborative agreements.
"The LQC BAA also fulfills the government's overarching interest – through proposed research and on-site research experiences – in creating and training a workforce in quantum science and technology, generating pathways of solutions that feed technology development, establishing partnerships, and creating transition opportunities," ARO said.
The three categories of proposals that are sought for the BAA include:
Incubator proposals from single investigators and small research groups, that may include development of concepts into a technical research approach to advance solutions to problems of interest in quantum information science (QIS);
Collaboratory proposals seeking research proposals to bring together strong collaboration in pursuit of long-term projects focused on problems related to qubit development or associated science and technology; and
Quantum Computing Research (QuaCR) proposals seeking to support U.S. citizen graduate students and postdoctoral researchers in the quantum information processing and quantum sensing fields.
The BAA will be open until April 30, 2026.
Read More About