The U.S. Army plans to equip its first unit with augmented reality headsets designed to keep soldiers safer with night vision and situational awareness capabilities by the first quarter of fiscal year 2022, according to two top Army officials.
In written testimony for the House Appropriation Committee's defense subcommittee, Acting Army Secretary John Whitley and Army Chief of Staff Gen. James McConville said the Army wants continued congressional support for the "rapid prototyping, development, and procurement" of the Integrated Visual Augmentation System (IVAS) headsets.
"By 1QFY22, we'll equip the first unit with IVAS," Whitley and McConville said in their written testimony for the Fiscal Year 2022 United States Army Budget hearing on May 5.
"I think IVAS is a good example of where we're trying to go with acquisition as a whole," McConville said during the hearing. "That capability I think is going to transform how our soldiers operate. We've got some more work to do that I don't want to over-promise where we're at, but… we're moving very, very quickly."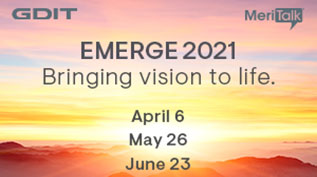 The Army awarded Microsoft the IVAS contract in March, which is worth up to $21.88 billion. The headsets are based on Microsoft's HoloLens technology and use Microsoft's Azure cloud services.
"The program delivers enhanced situational awareness, enabling information sharing and decision-making in a variety of scenarios," Microsoft Technical Fellow Alex Kipman wrote of the headsets in March. "Microsoft has worked closely with the U.S. Army over the past two years, and together we pioneered Soldier Centered Design to enable rapid prototyping for a product to provide Soldiers with the tools and capabilities necessary to achieve their mission."
Read More About