If President Biden's requested $6.5 billion to launch the Advanced Research Projects Agency for Health (ARPA-H) receives approval from Congress in Fiscal Year 2022 appropriations legislation, the new agency will use such funding to "accelerate" transformational innovation in health research with a focus on diseases, according to Department of Health and Human Services (HHS) Secretary Xavier Becerra.
During a May 12 hearing of the House Energy and Commerce Committee's Health Subcommittee, Becerra detailed why ARPA-H is necessary and how it will help the United States stay at the forefront of scientific advancements.
The idea for ARPA-H is based on the Defense Advanced Research Projects Agency (DARPA), which is a research and development agency within the Department of Defense, and the Advanced Research Projects Agency–Energy (ARPA-E) organization within the Department of Energy. ARPA-H would be located within the National Institutes of Health (NIH) and have an initial focus on cancer research and other diseases such as diabetes and Alzheimer's.
Subcommittee Chairwoman Anna Eshoo, D-Calif., was skeptical as to why ARPA-H would be housed within NIH, and was not created as its own separate agency.
"It doesn't seem to me that, as extraordinary as NIH is and the work that they do, that that successful independence that is the imprimatur of DARPA and ARPA-E is really there [with ARPA-H]," Rep. Eshoo said during the hearing.
Becerra explained that NIH already does "basic research," Becerra said. But by having a separate agency dedicated to advanced disease research within NIH, he said ARPA-H would be able to "accelerate" health breakthroughs and build upon NIH's existing research portfolio to "launch faster."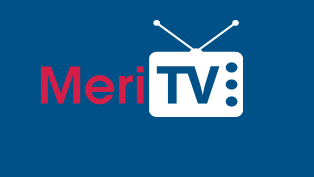 "I think what President Biden is saying is, 'we know what basic research can do for us, it leads to some of the greatest scientific discoveries, but sometimes we've got to move it faster because for some people, contracting a disease is a death sentence, and it's a quick death sentence,'" Becerra added regarding ARPA-H. "So what President Biden has simply said is 'let's accelerate this. If we have something innovative, something promising in the works, let's jump on it.'"
"This major investment in Federal research and development will speed transformational, innovation, and health research and speed application and implementation of health breakthroughs," he said.
Read More About