The Senate confirmed Chris Inglis to become the nation's first-ever National Cyber Director by voice vote June 17. The 28-year veteran of the National Security Agency (NSA) will now move to the executive branch to develop a national cyber strategy for the nation.
The position was created in the fiscal year 2021 National Defense Authorization Act, and Inglis – who has served in private-sector cybersecurity since his retirement from NSA in 2014 – will now also become President Biden's top advisor.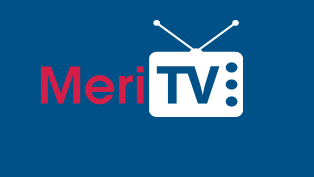 "While the position of national cyber director may be new, I am mindful that the team I would join … is one that is already on the field, impressively diverse and broadly engaged," Inglis said last week at a Senate nomination hearing. "It is a team that includes public servants at Federal, state, and local levels, and private sector professionals whose collective efforts build, operate, and defend the digital infrastructure upon which the delivery of critical services increasingly depends."
Inglis' nomination was advanced to the full Senate June 16, making it out of the Senate Homeland Security and Governmental Affairs Committee by a voice vote, along with Robin Carnahan's nomination to lead the General Services Administration and Jen Easterly's nomination for director of the Department of Homeland Security's (DHS) Cybersecurity and Infrastructure Security Agency.
Inglis plans on close collaboration with Carnahan and Easterly, but at the same hearing that advanced Inglis' nomination, Sen. Rick Scott, R- Fla., pledged to hold all DHS nominees until Biden visits the southern border.
Inglis, who also served as a commissioner on the National Cyberspace Solarium Commission that recommended the creation of the position, has said that he will approach the job with the spirit of collaboration. At that same hearing, Inglis faced questions on how he would handle the rising threat of ransomware and cyberattacks in general.
Inglis said it is important to make Federal cybersecurity capabilities and resources available to the private and public sectors to build the resilience of the nation's systems. He also said he does not see the issue of cyberattacks or ransomware going away anytime soon.
"We should make this such that it's not simply a cyber-on-cyber problem," Inglis said. "We should bring to bear all instruments of power in a hugely collaborative way across not just the private and public sector, but nations plural. Like-minded nations need to remove the sanctuary and bring to bear consequences on those who hold us in risk."
Read More About