Access to valuable data and the transition to cloud infrastructure could help the Department of Health and Human Services (HHS) access life-saving procedures for patients across the country, according to a presentation by HHS CIO José Arrieta at FCW Workshop: Health IT on Dec. 4.
Arrieta gave the audience a look at possibilities for the future of cloud development at HHS with a real-world example: a recently divorced mom in rural, upstate New York hurt her back while on the job as a nurse. Prescribed Vicodin, the woman spiraled into an opioid addiction. She became sick and went fully septic, but the small hospital nearby was unable to treat her. She was airlifted to a bigger hospital and given several harmful drugs to fight the disease while she waited for her bloodwork to confirm which medication would save her life.
"Wouldn't it be nice in that rural hospital if there was a mobile way to say, in the event of an emergency, that I agree to have my prescription information shared?" the CIO asked. "Wouldn't it be nice to know that this individual could be at risk of opioid abuse before you even prescribed the opioids?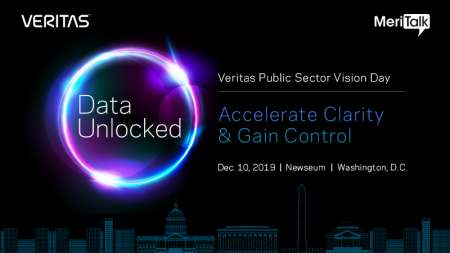 Cloud data storage, Arrieta suggested, could have helped prevent this situation from the get-go. Data on social determinants of health – such as the woman's divorce, isolation, and other stressors – could have signaled mental health struggles. If doctors were aware of these struggles, they likely would've avoided prescribing an addictive opioid to a vulnerable person.  When the woman fell ill, digital access to her prescription information could've helped doctors determine the cause of her illness.
"If you focus on the person and you get an understanding of a person's need and you back into how you use data…you can change the impact," Arrieta said. "That's why it's so important to be able to have insights into different datasets."
While the CIO clarified that these are just promising ideas for now, he said HHS is still seeing success with the datasets and cloud technologies that its already tapped into. The agency enabled predictive analytics in HHS's procurement process to identify $111 million in savings that could be put toward future modernization efforts. For one contract – Arrieta would not divulge details about which one – HHS reaped a 40 percent savings on costs just by stating the analytic insights to the client.
"Cloud is important, but nobody understands return on investment (ROI) when it comes to moving to cloud," Arrieta said. "If I get some datasets and I start to analyze them and I show them ROI…then when I say we can do that if we move to cloud, it becomes very real."
Arrieta acknowledged that cloud initiatives can seem risky to agencies. But given the congressional push for Federal agencies to invest in tech, plus the cost of stagnation, he said "there's a bigger risk in not doing anything."
Read More About