Leveraging the cloud is key to the success of new programs and modernization efforts at the Pentagon, said Department of Defense CIO Dana Deasy and Defense Information Systems Agency (DISA) Chief Vice Admiral Nancy Norton during DISA's Forecast to Industry conference on Monday.
"The cloud enables the ability and the capability for components to modernize the Department of Defense's technology," said Deasy. "I don't think it will come as a surprise to anybody in the room, but we have too many disparate networks, too many data centers. We have silos of data, and it's very important to think about managing all these assets in an enterprise manner."
Deasy touched on the department's cloud strategy, assuring attendees that "DoD is committed to maintaining a multivendor, multicloud environment. We will have a combination of general purpose clouds, and fit-for-purpose clouds."
He pointed to the Defense Enterprise Office Solutions (DEOS) contract as an example of a fit-for-purpose cloud, and explained why DoD is partnering with the General Services Administration and using IT Schedule 70 for acquisition, with a request for quotation expected in early 2019.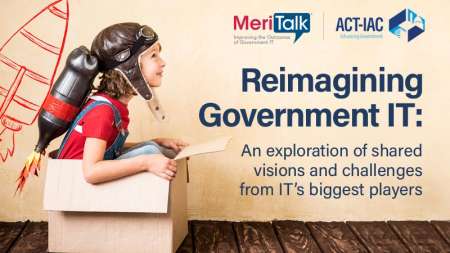 "By using the flexibility of the GSA contract vehicle, it will allow the DoD to transition to the cloud with less schedule risk, and at a lower cost," said Deasy. "I find it incredibly important for government to look for ways where we don't reinvent the wheel, and Schedule 70 is one such example of that."
Norton expanded on DISA's projects, citing several examples of cloud-based solutions underway.
"GCCSJ (Global Command and Control System Joint) is the principal foundation for our nation's dominant battle space awareness … (and) now, GCCSJ is being transitioned to a cloud-based enterprise architecture, the most significant change in 30 years" she said.
Norton also highlighted DISA's interest in using the cloud to improve cybersecurity.
"By taking the internet browser off the workstation, and placing it in a remote, cloud-based server outside of the DODIN (DoD Information Network), we can review traffic from afar and protect the network, while preventing malware and cyberattacks. We're interested in hearing from industry as we develop a solution," she said.
Industry partnerships were a key theme throughout Norton's speech.
"As the department continues to build trusted partnerships with industry, all parties involved have to be accountable and responsible to one another," said Norton. She noted that cybersecurity would play a bigger role in selecting partners, and urged vendor transparency regarding their cybersecurity capabilities.
With partnerships being the main theme of the event, Deasy praised the partnership on DEOS between his office, GSA Administrator Emily Murphy, and Federal CIO Suzette Kent.
"I look forward to the continued collaboration with our agency partners to create the most efficient and effective procurement process as we continue to modernize Federal IT," he said.
Read More About