Cyber AdAPT, a company that markets a platform that analyzes network traffic in real time for signs of malicious activity, was named the Gartner Cool Vendor for 2017 at the Gartner Security and Risk Management Summit on June 12.
Cyber AdAPT's product Skwiid extends its reach to mobile and IoT networks, as well as core network and cloud services.
Gartner found that 85 percent of large companies will be using a cloud access security broker by 2020 even though only 5 percent use one now. Cyber AdAPT can help IT departments track their expanding cloud network when businesses add new applications to the network. The platform also activates only when it encounters the specific applications that the user wants to know more information about. Therefore, it creates less noise on the network and enables more privacy.
"When they go to Office 365 they want to ensure that their connection point is secure," said Kirsten Bay, CEO of Cyber AdAPT.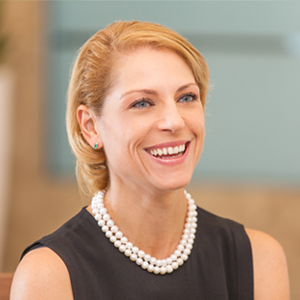 Bay has developed recommendations in partnership with the Center for North American Studies and Center for Strategic and International Studies for The White House energy policy, and collaborated on information studies for MIT-Harvard and several Federal agencies. Bay has also spoken on applied economics and its relationship to both cyber and national security around the world.
Bay is a self-proclaimed "serial student." She started her career with a background in finance, began to discover risk management and data models, and made her way into the cyber world during her 25 years of technical experience.
Cyber AdAPT became the Gartner Cool Vendor because of its emphasis on how the Internet of Things influences the security of networks.
"It's such a burgeoning area of technology," Bay said.
Cyber AdAPT focuses on how the behavior of bad actors influences how they break into networks including IoT devices like security cameras, body cameras, and sensors.
Businesses are especially conscious of the reaches of their networks after the WannaCry ransomware attack. Bay said that some companies assume that if they think they've patched all of their systems, that they'll be immune to such attacks.
"There's always that one server somewhere that you just didn't remember or forgot it was there," Bay said.
Cyber AdAPT's platform provides up-to-the minute threat intelligence and real-time analytics as soon as an attacker breaches a user's network to ensure that even if the user forgot about one server, Cyber AdAPT remembered it.
Read More About