The Department of Homeland Security announced last week that Kirstjen Nielsen will serve as the agency's new chief of staff.
Nielsen previously served for six years as a senior fellow and member of the Resilience Task Force at the George Washington Unviersity's (GWU) Center for Cyber and Homeland Security. Director Frank Cilluffo  said Nielsen brings real homeland security expertise and insight to the position.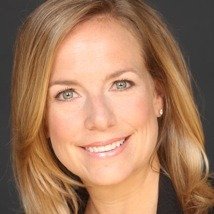 "It's good to see when the right person gets tapped for the right job," Cilluffo said of Nielsen in an interview with MeriTalk. "She's a policy wonk who won't have a steep learning curve and will be able to hit the ground running. In addition, you will have someone who knows the interagency process and knows the department's equities."
Nielsen served as president of Sunesis Consulting and president of the Homeland Security and Private Sector Preparedness practice at Civitas Group. She also has experience working with the White House; former President George W. Bush enlisted her services as a special assistant to the president for prevention, preparedness, and response on the White House Homeland Security Council.
"With her extensive experience in homeland security, she understands the complexity of the various agencies and policies within the Department and the larger homeland security enterprise," said Secretary of Homeland Security John Kelly in a letter to DHS employees.
Read More About