The transparent reporting of spending data through Digital Accountability and Transparency Act (DATA) requirements will go a long way to increasing public trust in the government, according to legislators and agency officials who spoke at the DATA Summit on June 29.
"Back when I was growing up, people used to trust the government," said GSA's Technology Transformation Service Commissioner Rob Cook, explaining that events like the Vietnam War and Watergate scandal caused a plummet in public trust.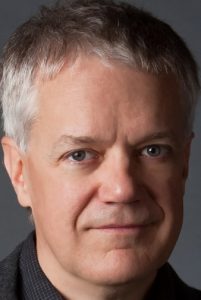 "It has never recovered. In fact, it has gotten worse. It's a dangerous trend, and it's dangerous because we depend on our institutions, we depend on the health of those institutions, and our trust in them is important to keep them healthy. But that trust is no longer something that's presumed."
According to Rep. Gerry Connolly, D-Va., public trust in the government during President John F. Kennedy's administration was in the 70th percentile, whereas public trust today is at 17 percent.
"That is a collapse in the belief in your own government," said Connolly. "It starts with this: renewal of faith in government. A democracy cannot survive with the kind of cynicism we have in our government today."
Cook said that the DATA Act helps to restore two types of public faith in the government: competence and transparency.
"There's trust that the government can be counted on to do something well that is earned by consistently demonstrating competence, and the trust that you're not hiding something is earned by being transparent. So competency and transparency are two keys to earning trust, and the implementations of the DATA Act is a shining example of how the government can do both," said Cook.
Rep. Darrell Issa, R-Calif., said that transparency, in both the government and industry, can also have the added benefit of improving efficiency and creating cost savings. For example, Issa said that while working in the private sector and selling a product through retailers, those that allowed his company to see complete sales figures of his product were able to increase their overall revenue by coordinating with his company to improve sales at individual stores.
"Transparency in fact reduces cost and allows greater buy-in by everyone, including the vendors," said Issa. "It's not just that we want to look at our vendors, we want our vendors to be able to look at their performance."
According to Connolly, transparency also can also stop the spread of misinformation and allow citizens to make more informed conclusions about government operations.
"The DATA Act is really important because there's so much misunderstood about the government. In the recent campaign you heard people rail against foreign aid," said Connolly. "Polling shows that Americans believe that foreign aid is about 26 percent of Federal spending. Foreign aid is 0.8 percent, not quite one. The DATA Act can help us with a lot of urban myths and put things into context, and help our citizens better sort what's real and what's not."
While applauding the fact that the work of the DATA Act was done in the open, "the real star of the transparency show is the data itself."
"Technology is not another commodity to be managed within a Federal agency, but a transformative process that can be utilized to really make itself more efficient, more accountable, more transparent, and provide better quality services to the people we serve," said Connolly.
"The spending transparency is good for our democracy, and it will change how Congress, [non-government organizations], the public relate to spending," said Cook. "The DATA Act was the nation's first open data law, and where better to start than with spending."
Read More About