Congressional concerns over the revision to the Office of Management and Budget's (OMB's) Data Center Optimization Initiative (DCOI) policy were a main focal point during a hearing on the Federal IT Acquisition Reform Act (FITARA) Scorecard 8.0 today.
Members of the House Oversight Government Operations Subcommittee shared their concerns with Federal CIO Suzette Kent during the hearing, noting that the policy's increased focus on optimization could send the wrong message to agencies.
DCOI was removed from the grading for the scorecard by Congress as a result of those concerns. Carol Harris, director of IT acquisition management issues at the Government Accountability Office, noted that DCOI was removed at the request of Congress in response to DCOI changes, leading to two FITARA grades being issued for agencies affected by the removal of the metric.
"If these changes are implemented as-is, the committee will lose the ability to track and measure progress in [DCOI] since the initial scorecard, since the baseline for comparison will have changed. Moreover, the changes will likely slow down or halt important progress agencies should be making to consolidate, optimize, and secure their data centers," said Harris.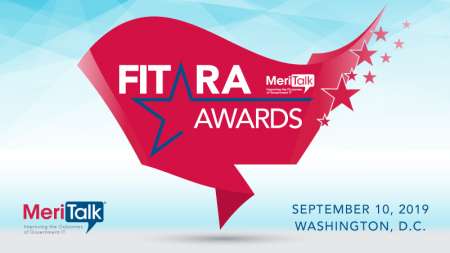 "Our concern is that when OMB gives guidance on optimization and exempts 80 percent of data centers from specific inventory plans, you're skirting the intent of the law. The intent of the law was always to identify how many data centers we had, cut them in half, and then cut them in half again," said Rep. Gerry Connolly, D-Va., chair of the subcommittee.
Kent offered reassurances that modernization is a key part of the Office of Management and Budget's mission, and that the policy does not aim to slow down efforts.
"There were things that had been included … that weren't necessarily data centers," said Kent. "We were trying to address what actually operates as a data center, and we intend to close. That is very specific in the new guidance," she added.
Conolly noted that the finalized version of DCOI brought some reassurances, but that the policy could still signal to agencies that modernization efforts may be slowing.
"Sometimes, with the best of intentions and trying to be flexible, we send signals we did not intend to send, and that's our concern," said Connolly. "I'm a big believer in setting metrics … we've got to set metrics. We're nervous [that] optimization gives a lot of wiggle room," Connolly stated.
Kent emphasized that the DCOI policy would keep agencies pushing towards modernization.
"I hear your concerns … I think we believe we're extremely explicit and the opening of the guidance says that any plans to open new data centers or expand have to be approved by OMB," Kent said.
With the finalized DCOI policy in place, Connolly noted that some of his concerns had been addressed, but others remain.
"It's reassuring in some ways – not 100 percent, but maybe we're all on the same page," said Connolly.
Read More About