Developing a biometric entry-exit system to track foreign visitors to the U.S. and ensure they don't overstay their welcome was a key recommendation of the final report of the 9/11 Commission after it was determined that five of the 19 hijackers had overstayed their visas.
Nearly 13 years and several missed deadlines later, the goal of achieving that fully integrated system remains elusive for the Department of Homeland Security, according to a new report by the Government Accountability Office. More than 500,000 visitors overstay their visas every year, according to 2015 data released by U.S. Customs and Border Protection. CBP said it would release its 2016 overstay report by Feb. 28, but as of press time had not done so.
DHS has had a fully functioning biometric entry system in place at all air, land, and sea ports of entry since 2005. But developing an exit system—one that collects biometric data on foreign visitors leaving the country and alerts DHS officials to those who have overstayed their authorized visit period—has proven to be a significant technological challenge.
Since 2013, U.S. Customs and Border Protection has conducted at least four pilot programs focused on biometric exit technologies at a cost of more than $13 million. Two of the pilot programs have been completed and have undergone evaluations. The remaining two pilots are currently in the evaluation phase.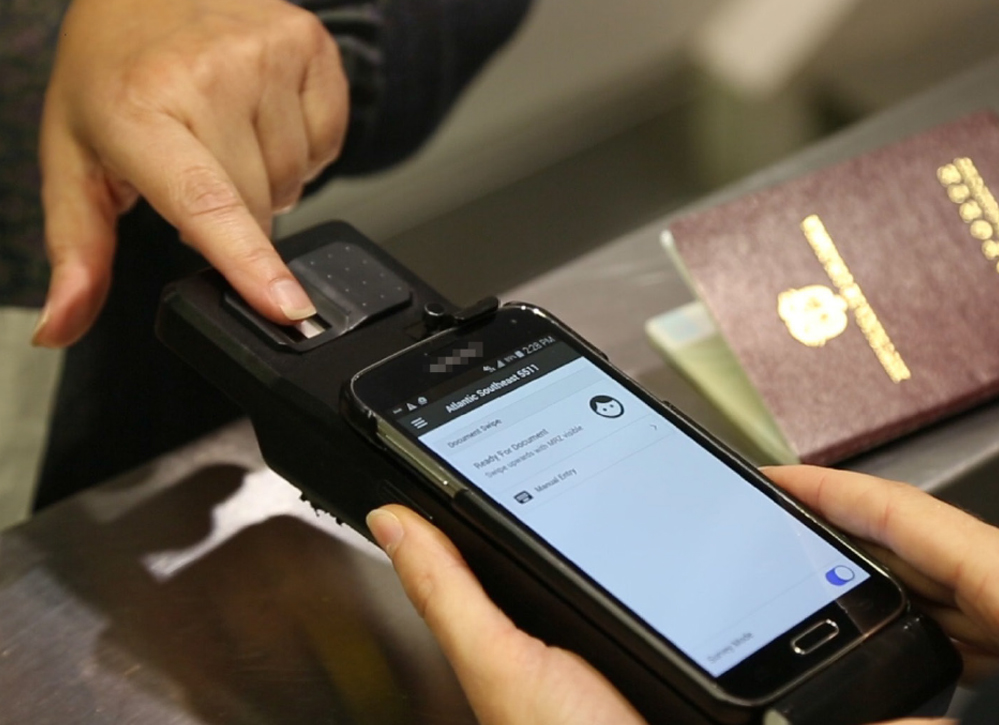 The Biometric Exit Mobile Experiment of 2015, for example, took place at 10 high-volume airports and tested the ability of CBP officers to scan fingerprints and passports of foreign nationals leaving the country using a mobile device. The data collected was matched against arrival and departure data, criminal histories, and visa status data maintained by DHS. Although the system demonstrated the ability to collect biometric data accurately, the process took too much time and manpower.
For example, in May 2016, GAO auditors evaluated CBP's use of BE-Mobile at Los Angeles International Airport to capture biometric information on approximately 75 individuals on one flight departing for Mexico. "We observed that the outbound process using BE-Mobile took six CBP officers—who constitute a CBP tactical operations team—approximately 45 minutes to complete," the GAO report states. "CBP officials noted that when those six officers are conducting outbound enforcement operations using BE-Mobile, they are not conducting inspections or operations on inbound cargo and passengers."
The BE-Mobile system did provide enough benefit to make it a potential solution for smaller airports, according to CBP officials. Meanwhile, the system is being kept in place at the 10 large airports as an additional screening tool.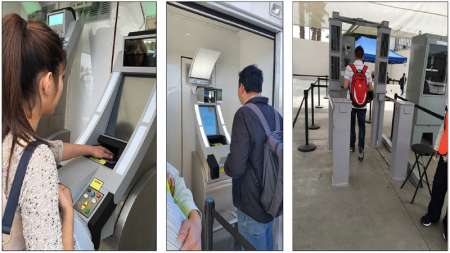 Tests conducted last year of facial recognition systems and iris scans along the Southwest border were largely successful, but revealed environmental conditions that could affect system performance. In addition, many land border crossing sites do not have the infrastructure in place necessary to protect the systems from the elements.
CBP plans to deploy a biometric exit capability in at least one major airport by 2018, but has not yet finalized the approach it will take. "As a result, it is too early to assess CBP's current plans and how the department will address the challenges we and DHS have identified," GAO stated.
Read More About