A group of 29 organizations led by digital rights group Access Now on Wednesday announced the formation of the Fly Don't Spy campaign, which opposes "extreme vetting" tactics requiring travelers to provide social media passwords in exchange for entry.
"Even if you support 'extreme vetting,' password for entry is an extremely bad idea that sacrifices privacy and digital security for political posturing and security theater," said Nathan White, senior legislative director at Access Now. "We're launching this campaign today to make it clear to [Homeland Security] Secretary John Kelly that we will not tolerate discrimination or a reckless disregard for privacy and cybersecurity. We invite people to join us at FlyDontSpy.com."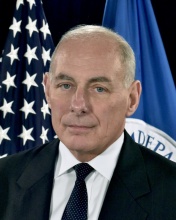 "Asking people to hand over the passwords to their accounts will make all of us less safe, not more safe," said Evan Greer, campaign director at Fight for the Future, one of the 29 organizations. "Not only does it undermine our basic right to privacy and have a chilling effect on free speech, but it will inevitably make our information more vulnerable to hackers, identity thieves, and stalkers. Targeting people for this type of surveillance based on their religion or country of origin is clearly a form of discrimination."
The campaign specifically opposes Kelly's February statements that the department is looking into a wide range of extreme vetting options, and urges consumers to sign a letter to Kelly opposing the vetting.
"Please reject any proposal to require visa applicants, refugees, or other foreign visitors to provide passwords for online accounts, including social media, in order to enter the United States," the letter reads. "Such a requirement would violate human rights, create digital security risks, and undermine U.S. industry. It would chill the speech and behavior of people around the world."
The letter also argued that such searches would disproportionately affect innocent travelers, since terrorists and criminals would likely take precautions by carrying a different phone with decoy social media accounts.
Read More About