Heidi Shyu, President Biden's nominee for under secretary for research and engineering at the Department of Defense (DoD), said today she wants the DoD to change its internal investment strategy and prioritize investments in emerging technologies over sustaining legacy systems.
During the Senate Armed Services Committee's May 25 hearing, Shyu said the DoD should look for opportunities to utilize emerging technologies and divert funding away from sustaining outdated technology.
"Today, sustainment makes up 70 percent of total weapon systems cost, with development and procurement making up only 30 percent," Shyu said. "DoD should strive to flip this ratio and invest more in the development of new technologies than it does in the sustainment of legacy systems."
To begin the flip of this ratio, Shyu recommended several actions to "guide DoD's pivot towards modernization."
These included prioritizing investments in emerging technologies and capabilities, as well as developing secure network systems that can protect against cyber and electronic warfare threats. Additionally, she recommended DoD "reduce the military's logistic footprint by developing advanced materials and increasing fuel efficiency, design secure, robust, and upgradeable software and widen the pipeline of STEM talent and ensure that the talent is diverse."
Shyu acknowledged that shifting away from legacy systems can be a "challenging" process, but insisted "DoD should look for opportunities to insert the innovative technologies by leveraging modular open architecture and standard interfaces."
"Going forward, DoD should shift away from its traditional linear systems development process and adopt a nimbler approach to iteratively design tests and fix systems," Shyu said. "By leveraging rapid prototyping, collecting user feedback from testing, incorporating that feedback into our digital redesign, and utilizing advanced manufacturing, DoD can shorten system cycle time, fuel capabilities more rapidly, and deliver the military advantage that this nation needs. Flexible contracting approaches will be critical to ensure this approach."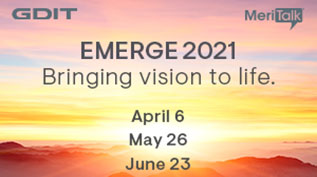 Sen. Richard Blumenthal, D-Conn., said he was "very interested and impressed" by Shyu's "goal of flipping the percentages of sustainment versus new technology" and if confirmed, hoped to work with Shyu on driving innovation in the DoD, including the fight against climate change in that goal.
Shyu said she hopes to work with Sen. Blumenthal in driving innovation in the DoD and to work with companies "to advance their technology maturity so we can deliver unprecedented capabilities," which she noted would "absolutely help the issue of climate change because you're reducing the logistics part."
If confirmed by the Senate, Shyu would oversee the development of technology strategy for the DoD and manage the department's investments in key modernization priorities.
Previously, Shyu served as the assistant secretary for the Army for Acquisition, Logistics and Technology, ASA(ALT) from 2012 to 2016, as well as the acting ASA(ALT) and the principal deputy.
Read More About