Less than six months into her tenure as the Department of Veterans Affairs' chief information security officer, Roopangi Kadakia has been tasked to lead the agency's cloud efforts. Dominic Cussatt will take over as acting CISO, according to an internal agency memo obtained Wednesday by MeriTalk.
"IT modernization is a priority across the federal government, and [the Office of Information and Technology] needs to develop and implement a cloud strategy to improve speed and agility and create a better user experience for our business partners and Veterans," wrote acting VA CIO Rob C. Thomas II, in an email to staff. "This important initiative requires strong leadership, and Roopangi Kadakia will transition into a new role as cloud implementation expert in the Enterprise Program Management Office (EPMO)."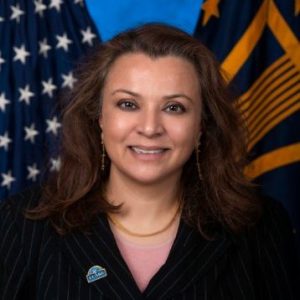 Kadakia, a former Web services executive at NASA, took over the VA CISO role last July when Brian Burns left the agency. At the time, she was the fifth person to hold the CISO slot at VA in less than a year.
"Roopangi orchestrated the transfer of more than 160 systems into the cloud at National Aeronautics and Space Administration (NASA), one of the federal government's largest cloud deployments to-date," Thomas wrote. "She is uniquely qualified to lead cloud implementation and help OI&T modernize and drive improved outcomes."
The leadership change is designed to "set OI&T up for success in modernizing our systems and eliminating our material weaknesses," Thomas said.
Cussatt moves into the acting CISO role from his executive director role in charge of VA's Enterprise Cybersecurity Strategy. Before joining VA, Cussatt served in the deputy CISO role at the Defense Department, where he oversaw the creation and maintenance of all DoD cybersecurity policies and strategies, and led the Federal initiative to normalize disparate and disjointed IT risk management and security policies across the government.
"Dom excels at analyzing the cybersecurity landscape and developing plans that will ensure secure and reliable operation of VA information systems to protect Veteran data," Thomas said. "He will do just that as acting CISO: develop and implement a plan for VA's forward looking information security posture in our current environment and ensure that Veteran data remains protected."
Read More About